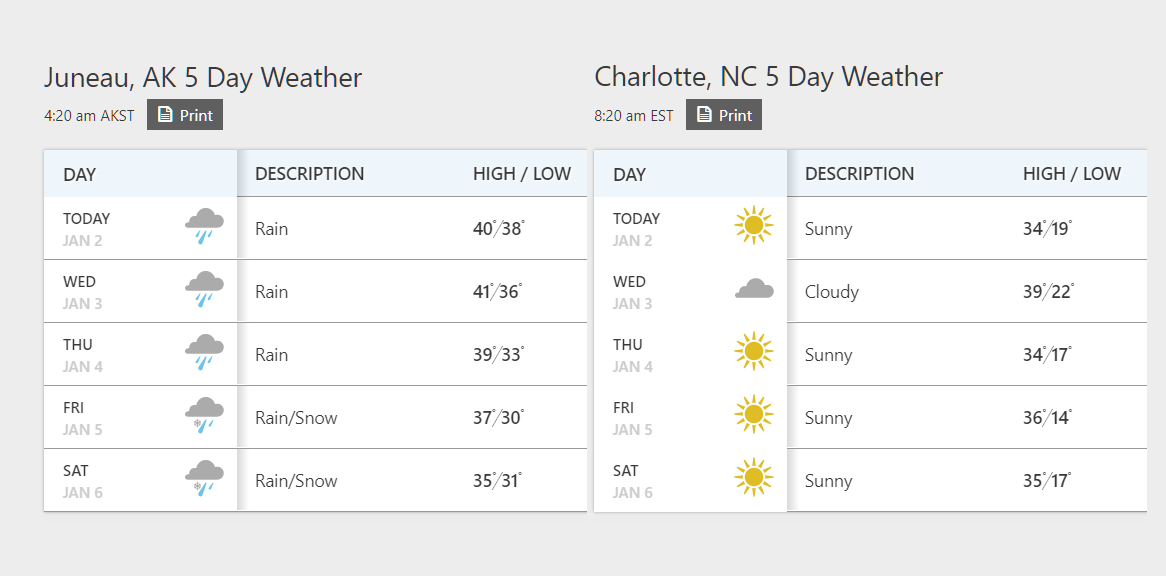 This week Charlotte (and the rest of the South East) is experiencing a massive arctic air cold front.
In this unique weather phenomena, the isolated band of cold air is creating a situation whereby Charlotte, North Carolina, located at latitude 35.2271° N is actually colder than Juneau, Alaska, located at latitude 58.3019° N. That's a full 23.08 degrees of latitude difference – the same latitude difference between New York City and Jamaica.
Charlotte Meteorologist Brad Panovich posted this graphic on his Facebook page yesterday, highlighting the striking anomaly;
If you moved here from Ohio or New York (like myself), you may be rolling your eyes, but if you're from Florida or California, you might need to make some changes.
To prepare your car, top off all your fluids, especially your oil, power steering fluid, and antifreeze. You'll also want to check your tires and make sure your air pressure is over 32 PSI.
To prepare your home, make sure to drain all fountains and exterior water fixtures. Always let at least one of your faucets drip to avoid freezing pipes. Consider buying a humidifier if you're sensitive to dry air. If you have an older home with older windows, investing in some shrink film insulation will save you a ton on your heating bill.
To prepare yourself, buy some thermal gloves, a warm hat, and a winter jacket. If you're going to spend any length of time outside, you may even want to consider buying an electric heating jacket.
If you have a pet – make sure to read our article about how to keep your furry friend warm!
Please share this article with anyone who just moved here from the South West, California, or Florida!
Comments
comments