According to the most recent study by United Van Lines, Charlotte is officially now the #9 most moved-to cities in America for 2017.
United Van Lines is the biggest moving company in the country, helping tens of thousands of families move all of their belongings each year.
To determine the top cities being moved to, United analyzed their domestic moves during the peak moving season – between May 1 and August 31 (40% off all yearly moves take place during this time).
Based on their data, the most popular metro areas for U.S. families to move during 2017's peak season were:
1. Seattle, Washington
2. Dallas, Texas
3. Portland, Oregon
4. Denver, Colorado
5. San Francisco, California
6. Atlanta, Georgia
7. Austin, Texas
8. Las Vegas, Nevada
9. Charlotte, North Carolina
10. Orlando, Florida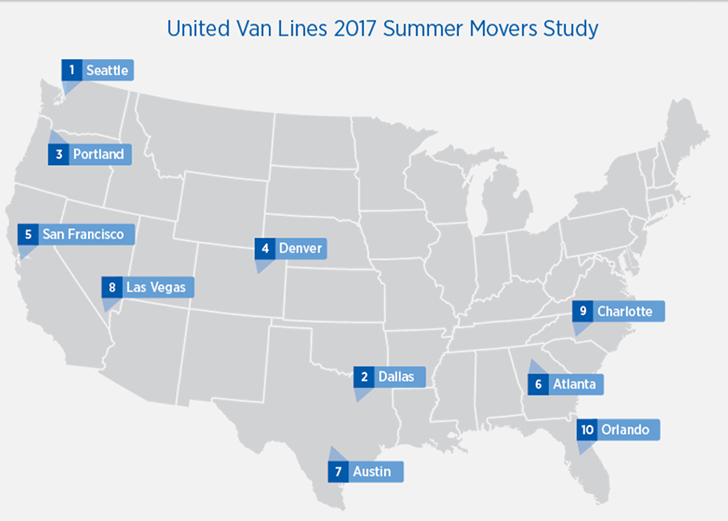 What do you think about all the newcomers moving to our city?
Comments
comments