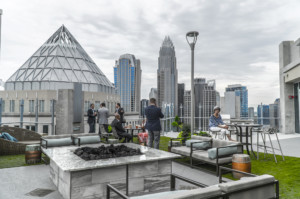 According to a recent report by Forbes, STEM jobs (science, technology, engineering and mathematics) have been slowly shifting from the name-brand cities of New York, Chicago, and Houston, toward smaller, more affordable metros.
One of the primary leaders of this change is Charlotte, coming in as the 3rd highest STEM job growth in the country, just behind San Francisco (#2) and Orlando (#1) and just ahead of Grand Rapids (#4) and Salt Lake City (#5).
3. Charlotte-Concord-Gastonia
2015 Jobs: 60,493
2017 Jobs: 64,543
Percent Change: 7%
Forbes analyzed the numbers on the country's 53 largest metros using federal data and EMSI's fourth-quarter 2017 data set to rank America's top 10 STEM job growth leaders of 2017. You can read more on their full report here.
Comments
comments