Last week Amazon announced plans to build a second headquarters somewhere in North America that will "create as many as fifty thousand (50,000) new full-time jobs with an average annual compensation exceeding one hundred thousand dollars ($100,000) per employee. Most major cities are now chomping at the bit to court the tech mega giant.
Charlotte's Chamber of Commerce sent out a statement yesterday saying, "We will aggressively pursue this opportunity."
The statement went on to explain that "the Charlotte Regional Partnership will be the lead entity on behalf of our region. The Charlotte Chamber is working in close coordination with the Charlotte Regional Partnership. The chamber will specifically focus on the identification of potential sites in Charlotte and Mecklenburg County and will assist with other components of the request for proposal as needed.
This is a transformative opportunity for our region. We are prepared to support any location within our region that is competitive. It is also an unprecedented opportunity to engage our public sector, private sector and the not for profit sector in a team effort to put our best foot forward."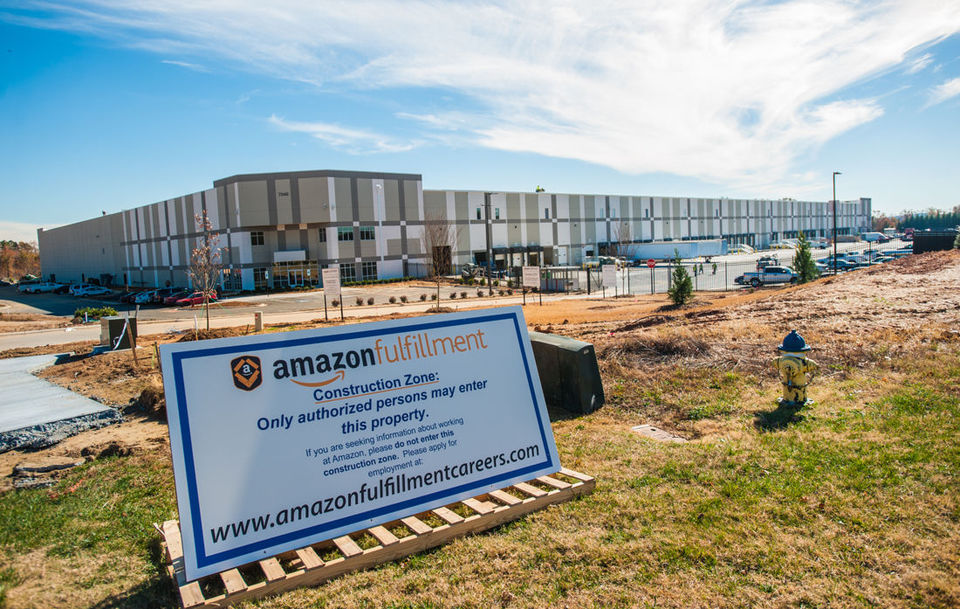 GeekWire.com recently analyzed 59 of the biggest cities in America to determine who they thought would be the best choice for Amazon's new HQ2.
After comparing each city's population, business taxes, education level, home prices, and transit scores, they determined that these would be the top 10 best choices for Amazon's HQ2:
1. Toronto
2. Ottawa, Ont.
3. Boston
4. Philadelphia
5. Chicago
6. Atlanta
7. Washington, D.C.
8. Charlotte, N.C.
9. Montréal
10. Vancouver, B.C.
PC Magazine also named Charlotte one of the "6 US Cities Amazon Should Consider for its Second HQ".
"Probably the best East Coast pick, Charlotte is a finance and financial-technology center with affordable land, an educated workforce, and a great airport," according to the article.
Would you like to see Amazon build their second headquarters here in Charlotte?
Comments
comments