The Charlotte City Council has just given the final approval t o Lincoln Harris to build the largest tower in SouthPark.
The new 250 foot tall complex will be built directly on top of the Regal Cinema movie theater, to include roughly 250,000 square feet of office space and 20,000 square feet of retail space.
The initial proposal was for a maximum building height of 275 feet, but due to concerns from community leaders, they reduced the maximum building height to 250 feet in the final and now-approved proposal. As part of the deal, Lincoln Harris also committed to building a "SouthPark Loop" all around Phillips Place.
In spite of the reduction of height, the new building will still become a major focal point for anyone walking or driving through the SouthPark area.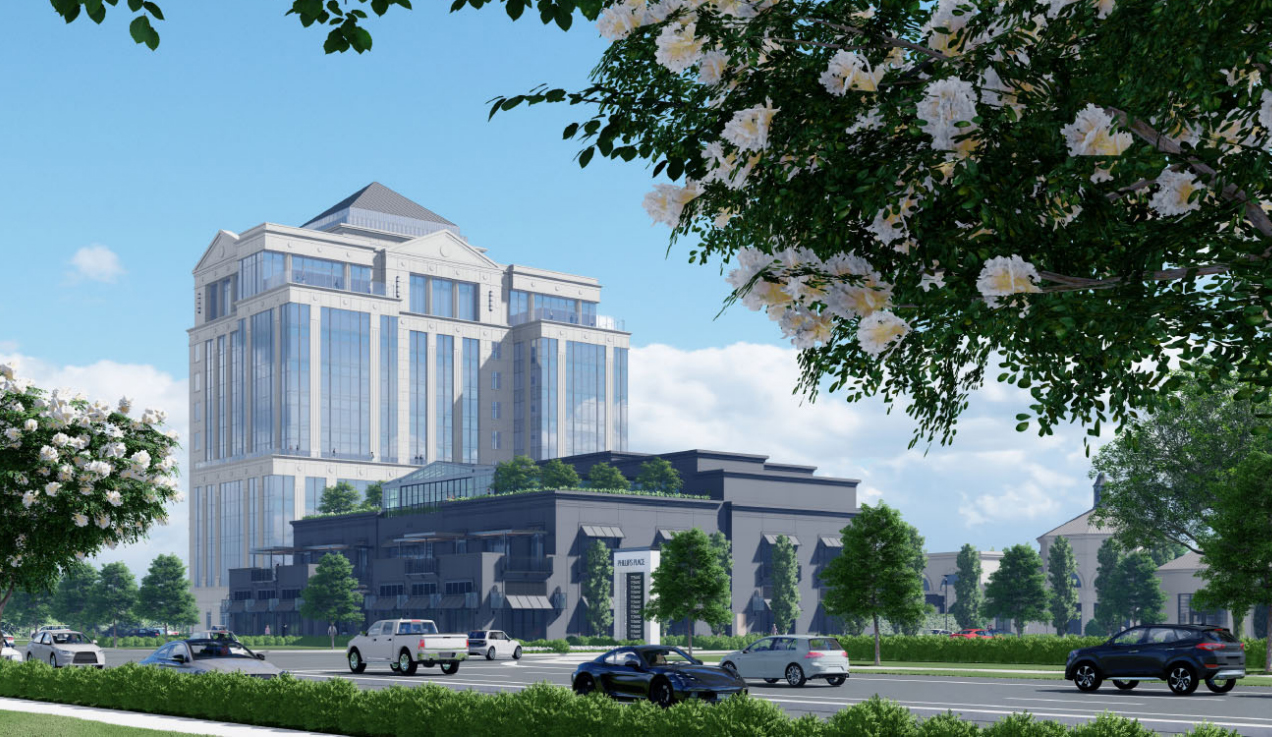 What do yo think about the new plan?
Comments
comments