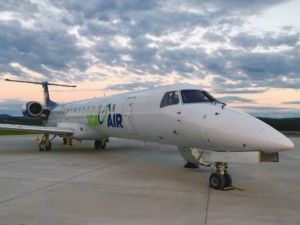 A relatively new low-fare airline just announced new flights between Charlotte and Orlando starting on December 11th – they'll be offering a promotional rate of $99 per flight for the first few weeks of the new route.
ViaAir will now be going up head to head against discount airliner Allegiant Air, which recently offered flights from Concord, NC to New Orleans for $40 per flight.
ViaAir also recently announced their own discount flights out of the Concord airport up to Virginia for just $44: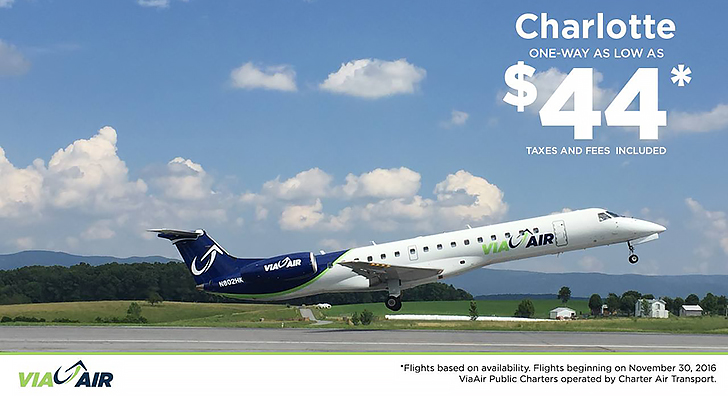 The company's new Charlotte-Orlando route will put even more pressure on the big airlines to find new ways of reducing their rates.
According to ViaAir's recent press release, "Departures for the new service will be on Wednesdays and Sundays with flights operated by ViaAir's 50-seat Embraer ERJ-145 jet aircraft, which not only provides passengers with safe, dependable and reliable air service but as well the carriers signature level of exceptional service and satisfaction that it provides to its guests."
To check ViaAir's current prices or to book a flight click here.
Comments
comments