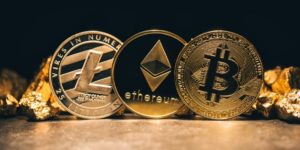 In the fast-paced world of cryptocurrency, it is essential to have a dependable and efficient trading bot. However, with so many different programs on the market, it can take time to know which is best for your needs. This article will provide a comprehensive overview of the best Binance trading bots in 2022-2023, so you can decide which one is right for you.
Binance is one of the most popular cryptocurrency exchanges on the market. It offers various features, including a user-friendly interface, a wide range of supported coins, and low fees. In addition, it focuses on safety, providing users with multiple layers of security. One key feature that makes Binance so popular is its extensive API. It allows developers to create their own bots and strategies for trading on the Binance platform.
1. 3commas
One of the best Binance trading bots is 3commas. The software helps you make money on cryptocurrency investments. With this, you can automatically trade multiple cryptocurrencies across different exchanges, and the bot will do the work for you.
3commas offers several features that make it an attractive option for investors looking to trade cryptocurrencies: 
Multiple Exchanges
It allows you to trade on multiple exchanges simultaneously. You can take advantage of arbitrage opportunities across different exchanges, and the bot will do the work for you.
Set Up Complex Trading
It helps you to set up complex strategies. With 3commas, you can set up your custom trading strategy using a range of indicators and parameters. In addition, it makes it easy to test and optimize your strategy for maximum profitability.
User-Friendly Interface
The program has a simple design and is easy to use for even the newest traders. The interface provides all the information a trader needs to make informed decisions, and its intuitive design makes it quick and easy to trade.
2. Cryptohopper
Cryptohopper is an automated trading bot that promises to make you money while you sleep. Here are some of the key features that make Cryptohopper stand out from the competition:
User-friendly interface
It has a user-friendly interface that makes it easy to set up your trades and start making money.
Automated trading
It automatically executes your orders for you, so you don't have to do anything except sit back and watch the profits roll in.
Advanced features
It has advanced features like trailing stop loss and take profit, which help you make the most money and lose the least.
Technical analysis
It uses technical analysis to help you make informed decisions.
3. Bybit 
Bybit is one of the world's most popular cryptocurrency platforms and is known for its user-friendly interface and simple navigation. In addition, the platform offers a variety of features that make it an attractive option for both new and experienced traders. 
Margin Trade
The best feature of Bybit is the ability to margin trade. It allows users to trade with leverage up to 100x. It means that users can make bigger profits but also incur greater losses.
Mobile App
Bybit offers a mobile app so that users can trade on the go. The app is available for iOS and Android devices and has all the same features as the desktop platform.
4. Gunbot
Gunbot is also a popular option that allows users to automate their trading strategies. Some of the top features of Gunbot include:
The ability to work with multiple exchanges simultaneously;

A wide range of customization options to fit your trading style;

Integrated with a variety of popular technical indicators;

Backtesting capabilities to test your strategies before putting them into practice.
Overall, Gunbot is a powerful tool that can give you an edge in the cryptocurrency market. If you are serious about making money through crypto, then Gunbot is worth considering.
5. Profit Trailer
Profit Trailer is our list's last automated trading bot. It has many features that make it a popular choice among traders.
Some of the top features of Profit Trailer include:
Automated trading
It can automatically place and manage orders for you based on your settings. As a result, it can save you a lot of time and effort if you don't want to place trades manually.
Multiple exchanges
Profit Trailer supports multiple cryptocurrency exchanges, so you can trade on multiple platforms from one account.
Backtesting 
You can test your strategies with Profit Trailer's backtesting feature before using them. It allows you to see how profitable your strategies could be before risking any real money.
Useful Tips for Using These Bots
If you are new to the industry, you should know a few things before using a bot. Here are some tips for all traders:
Do Your Research
Not all programs are created equal. Some are more reliable than others, so it's important to do your research before choosing one.
Know What You're Doing
Using a trading bot is not a substitute for knowing what you're doing. Before using additional software, you need to have a basic understanding of the market and how trading works.
Set a Clear Goal
What do you want to achieve with your bot? First, make sure your goals are realistic, and that you have a plan to reach them.
Be Patient
Don't expect to make millions overnight. The results are slow but significant once you get the hang of the process.  
Conclusion 
In conclusion, the best Binance trading bots in 2022-2023 offer the most useful features and flexibility. However, the best bot for you will ultimately be determined by your unique requirements and preferences. If you want the most bang for your buck, go with a bot that offers a free trial or a money-back guarantee. In this way, you can experiment with the bot's features and functionality before deciding to purchase it.
Comments
comments