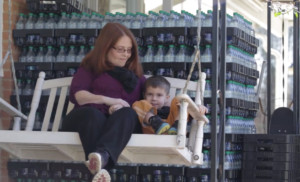 Belmont residents who live near Duke Energy's coal ash ponds are taking the energy giant to court in a class-action lawsuit after receiving a recent settlement agreement.
This past January, Duke offered residents $5,000, plus $20,000 or more for future water bills in what they called a "goodwill offer" for possible toxic chemicals seeping into their wells. The offer came with a big catch – if they accepted the money and signed the agreement, they would be waiving their rights to ever sue Duke Energy in the future should any additional toxins be discovered or should any other health issues arise.
A total of 9 neighbors decided to hire attorney John Hughes of Salisbury to file a class-action suit at Wake County Superior Court. In their suit, Hughes points out that North Carolina law bars public utilities from making people sign agreements like these, known as exculpatory clauses.
In a statement, Duke Energy says it's customary in agreements like these for people to waive their future legal rights. And it says it's going above and beyond what the law requires with their "goodwill offer".
For over 2 years, the neighbors around the affected area have been receiving bottled water from Duke as they work on supplying city water to the homes.
Duke has agreed to provide neighbors with a permanent new water supply and pay for 25 years of water bills, but the suit says that Duke hasn't moved fast enough. It states that neighbors have suffered anger, discomfort, and annoyance for over 2 years because of Duke's negligence.
Duke Energy still maintains that the levels of chemicals found in neighbor's well water is naturally occurring and is not connected to coal ash.
Comments
comments