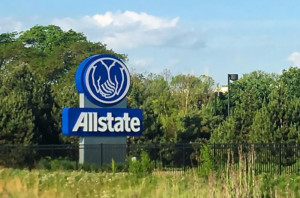 One of the largest job expansions in Charlotte's history was recently announced by Governor Cooper.
Allstate Insurance Company will be adding 2,250 new jobs, and investing over $22 million to expand their facilities in the Queen City.
"Charlotte's role as a leader in the financial services sector makes our state an excellent fit for Allstate," said Governor Cooper. "North Carolina has so much to offer growing companies, including our celebrated universities and community colleges, highly skilled workforce, competitive business climate and outstanding quality of life."
New jobs alert: Governor Cooper Announces 2,250 new jobs as Allstate Insurance expands in Mecklenburg County. https://t.co/kXeLL1dSg5 pic.twitter.com/vqPEPm36KB

— Governor Roy Cooper (@NC_Governor) August 9, 2017
Allstate said that the abundant availability of a skilled and educated workforce in Charlotte is one of the key reasons for its decision to expand there.
"With this company and other CEOs across the world, when they're talking about expanding here, the No. 1 thing they want to know about is workforce," Cooper said. "Do you have the well-trained people? Do you have people with critical thinking skills who can perform the jobs we create?"
Another major reason for the expansion was the approval of a massive new 'Jobs Development Incentive Grant', which authorizes reimbursement of up to $17.8 million over 12 years for business development in our state.
Allstate hasn't yet selected a location for their Charlotte expansion. They currently employ roughly 1,400 people at their main campus in University City's Innovation Park. The average salary of the 2,250 new employees will be roughly $46,800 each, including a mix of claims specialists, actuaries, underwriters, support and personnel, and IT positions.
Allstate is headquartered in Northfield Township, Illinois and is currently the largest property insurance company in the country, providing coverage to over 16 million Americans.
Comments
comments