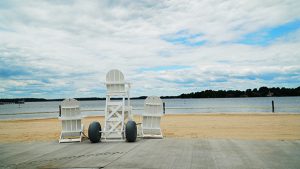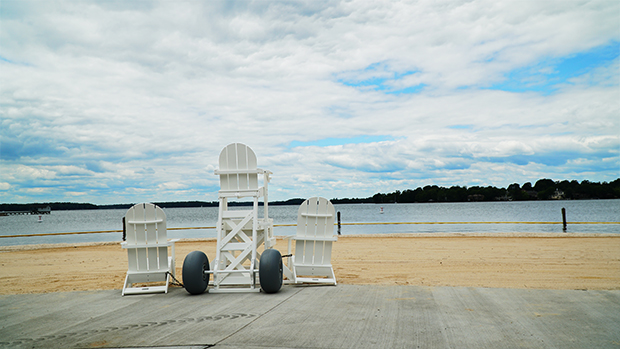 A new public beach is coming to Lake Norman's Beatty's Ford Park, just 25 miles north of Charlotte.
The new beach will feature a designated swimming area, fishing pier, and additional paved parking for the park. According to Duke Energy, the maximum capacity at the beach is expected to be around 350, and the swimming area at the beach will be protected from boat traffic with a sweeping buoy line.
It's expected to open early next year, and will become the third public access area for swimming on Lake Norman, joining Ramsey Creek Park Beach in Cornelius and Lake Norman State Park Beach in Troutman.
The new beach project is being led by Duke Energy, which is required to provide amenities on the lake under its 2006 Comprehensive Relicensing Agreement, and as a condition for keeping its hydroelectric operating license issued by the Federal Energy Regulatory Commission in 2015. The beach will offer a new opportunity for locals and visitors alike to enjoy Lake Norman's natural beauty and recreational opportunities.
Lake Norman has a rich history as a popular destination for outdoor enthusiasts. The lake was created in the early 1960s by Duke Power Company for hydroelectric power, flood control, and recreation. Today, it is a beloved destination for boating, fishing, swimming, and other outdoor activities, attracting millions of visitors each year.
What do you think about the new beach?
Comments
comments