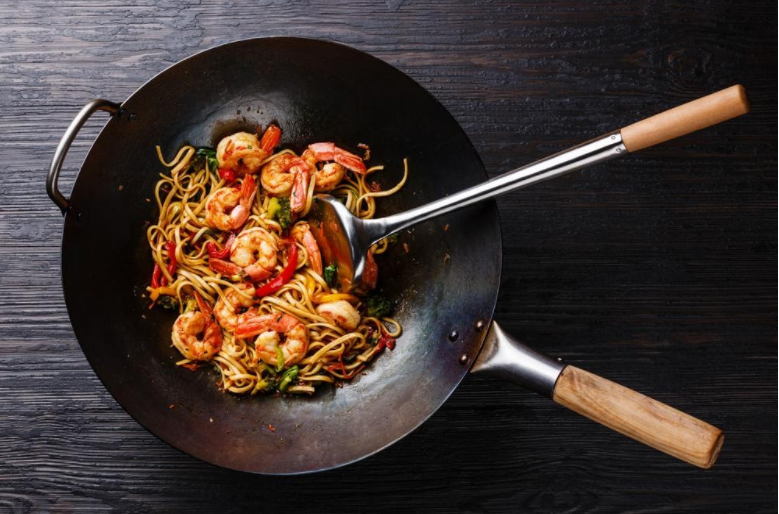 Some meals take longer than others, so if you're in a time crunch and need to get dinner on the table, have you considered using a wok?

Woks are a great addition to any kitchen, and if you're hoping to buy one thing that could make life easier for your cooking, it would be a top-quality wok. If you want to get started on some quick recipes using a wok, check out these options below.
Pineapple Chicken
Pineapple chicken is the type of tangy, spicy, and sweet recipe that makes your mouth water just thinking about it. Using a wok with lid, you'll be able to prepare most of the ingredients in one shot while simply making some rice on the side to accompany it. For your pineapple chicken, you'll need: 
1lb of chicken breast

1 bell pepper

½ paprika

Olive oil

Salt

Can of pineapple cubes

Soy sauce

Scallions

1 tbsp of cornstarch
Mix the soy sauce, olive oil, salt, and paprika together before you cut the chicken breast into thin strips to marinate in it. Then, fry the bell peppers for a few minutes before adding the scallions. Once the chicken has marinated for a bit, add it to the wok, stirring over a span of 15 minutes, making sure the chicken is fully cooked. 
Combine pineapple juice from canned pineapples with cornstarch, adding the cubes to the wok in the meantime. Pour in the juice and cornstarch, stirring until the sauce is thick. Let the flavors simmer together for a few minutes. Serve with Jasmine rice and see your dinner guests smile. 
For a vegan recipe, consider substituting tofu in place of chicken. You should also think about ordering organic ingredients from a meal delivery service for a healthier choice. 
Traditional Stir Fry
You can't go wrong with a traditional stir fry recipe prepared using a wok. To save on time, order your stir fry ingredients through a grocery delivery app, so you can get what you need as quickly as possible. You'll want to ask for:
Snow peas

Broccoli

Chicken

Ginger

Onions

Asian fish sauce

Hoisin sauce

Bean sprouts

Lime juice

Jasmine rice

Oyster sauce

Basil leaves

Garlic clove
Fry your chicken in the wok with oil and fish sauce. Then, add your greens to the mix and include the chopped ginger, onions, and garlic as well. Once your ingredients are crisp, add your oyster and hoisin sauces into the mix. 
As you prep the stir fry, make sure to get the rice on. Before your meal is ready, add basil, lime juice, and sprouts to the mix and let simmer for a few minutes to complete the flavors!
Mint Chicken
Simple and sweet is the name of this recipe, as all you'll need are boneless chicken breast halves, garlic, all-purpose flour, margarine, lemon juice, and mint leaves. Don't forget to also have a bag of rice ready to be prepared. If you forgot to pick up rice, order through a delivery app as soon as possible. This dish needs rice to be complete.
Tossing the flour with the chicken and garlic, you'll get a nice coat of texture and flavor to prepare for the next stop. Heat up your margarine or butter over high heat while adding the chicken in, and when it's nice and brown, add your mint leaves and lemon juice. Let the flavors seep together as you steam the ingredients in your wok with the lid on. Voila: tastiness is ready to be explored.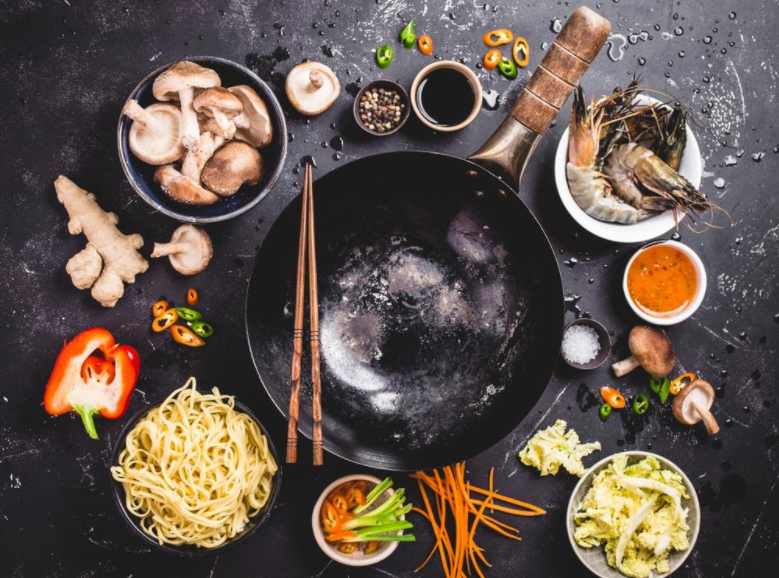 In Conclusion
Wok recipes make life easy, and they are also great for those trying to live healthier lifestyles. If you want to make a delectable dinner while avoiding a large mess in the kitchen, these wok recipes can make it simple. As long as you have rice or noodles made to accompany your wok dinner, you'll have a complete and satisfactory meal in less than an hour. 
Comments
comments