Over the past decade, Charlotte has been the set of dozens of blockbuster movies, but when North Carolina removed their film incentives, most feature-length production companies either moved down to Atlanta or out west.
A new female-led production company is now working to reverse that trend and bring movie-making back to Charlotte, starting with their first feature film, Calm Before, a Gillian Flynn-style psychological thriller set within a haunted lake house.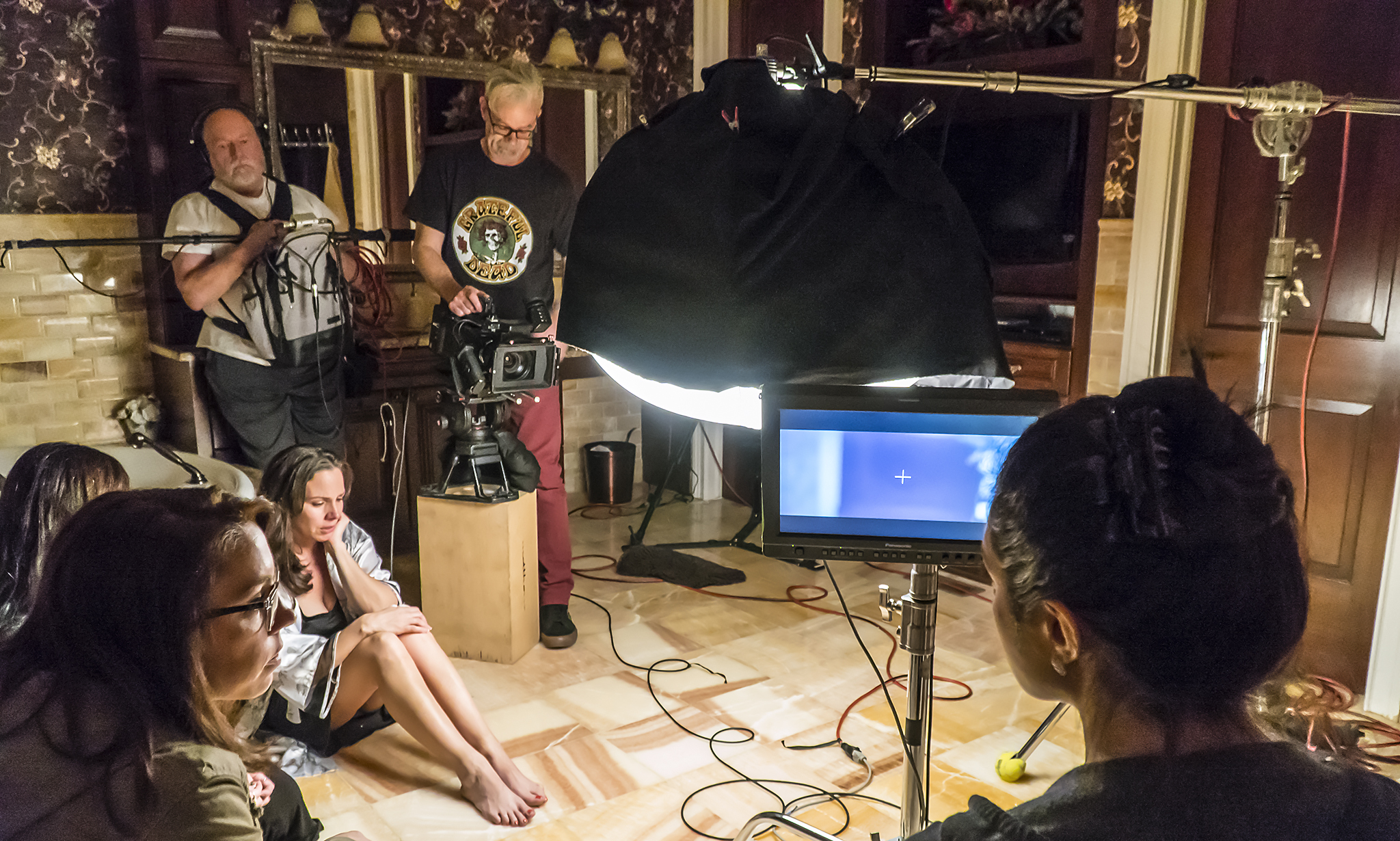 According to their press release, "4 Pies Productions, LLC is a newly-formed production company formed and led by women with one vision in mind: To produce quality independent films of all genres with women as the central leads. Partnered with an additional female-driven production company, ElFilms Productions, producers Vanessa Ore, Tara Lynn Marcelle and Catherine Trail will create and support both dramatic and comedic projects that bring to life the stories of female characters who demand their voices be heard."
The company has already produced 2 shorts films, their first, Four Pies, even won a top award at the Tryon International Film Festival in 2016.
This week they're filming the last scenes of their first feature-length film, Calm Before, in a suburban home in Steele Creek, and at a sprawling lake-front estate on Lake Wylie.
Even though it's their first movie, and it's considered by SAG (professional actor's union) to be "ultra-low-budget", the three ambitious women were somehow able to amass a truly impressive cast and crew.
Calm Before stars Vanessa Ore (Imperium and The Vampire Diaries) as Gia, Michael Lombardi (Last Knights, Rescue Me, Castle, CSI: Miami) as Shane, David Bianchi (West World, Pretty Little Liars) as Isaac, Darby Camp (Big Little Lies, Grey's Anatomy) as Young Gia, Bonnie Johnson (The Punisher, Big Fish, Sleeping With The Enemy) as Renee Gallo, Karen Abercrombie (star of War Room) as Dr. Marcum, Brad Coffey (Escape The Night, Executor) as Jedi, and Leah Wasilewski (Love & Everything in Between) as Wanderer.
The film will spend the next few months in editing, after which 4 Pies Productions will submit Calm Before to at least 50 film festivals. They'll then bring it to the American Film Market, the world's largest motion picture business event, to try to sell it to Netflix, Hulu, or ideally, a company that would want to bring it to theaters.
4 Pies is also in the beginning stages of starting at least 2 more feature-length films here in Charlotte.
They are hoping to not only change women's roles in movie making, but also Charlotte's.
You can follow all their progress on Calm Before's Facebook page here and 4 Pies Production's Facebook Page here.
Comments
comments