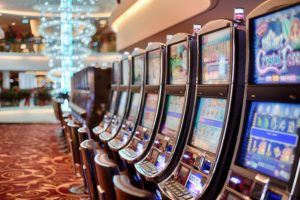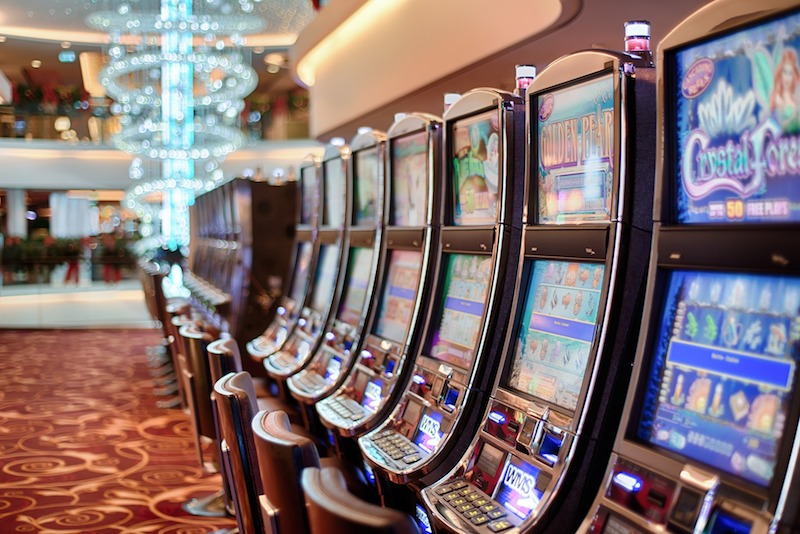 With gathering restrictions and social distancing still in place, more and more people turn to the internet for leisure and entertainment. 
Among the most popular destinations are online casinos.
However, playing online could mean people have to disclose sensitive data and information such as their credit card or bank details. 
There's also a concern on whether the games are fair and square or if players really have a chance of winning.
Thankfully, there are easy ways to measure the reliability of an online casino.
Here are 10 factors to consider.
1. Licensing
The online casino industry is highly regulated. Different states have different policies on online gambling. 
North Carolina is among the few states that do not allow any form of gambling, whether online or physical.
Only online social casinos are allowed in North Carolina. These sites offer casino games and slot machines but players don't have to risk money, although they can still win cash prizes.
A quick check on the regulating authority's website should help players verify the licensing status of their preferred casino.
2. Certified Game Content Software
Reputable virtual casinos such as this site only use original products from leading game content providers.
RNGs (random number generators) from reliable casinos are frequently tested and verified by independent agencies to ensure that online casinos are unable to manipulate the games. 
Additionally, these companies calculate the payout percentage or how much money is paid back to players. Such information is readily available on the casino's website, for the benefit of players.
3. Data Security
Every player needs to be assured that their personal information is kept secure.
Reliable online casinos utilize cutting-edge technologies, such as SSL certificates and encryptions to protect user data.
An easy way to check whether a website is secure is to see if there's a padlock sign displayed on the browser. 
The padlock icon means that the site uses SSL encryption and offers safe banking options.
4. Quality Customer Service
Issues can arise anytime. A reliable online casino looks after the convenience of its customers. Whenever players have questions and disputes, a live customer representative is available to address their concerns.
Accessing customer service shouldn't be difficult. Reputable casinos employ different modes of contacting their support teams, such as via chat, phone call, or email.
5. Fair Bonuses
Welcome bonuses are a way for online casinos to attract players. 
These promotional offers come with a wagering requirement, which varies from 20x – 50x. NO reputable casino will ask a player to wager their deposit and bonus 100x.
6. Game Options
Reputable online casinos provide players a wide range of choices. They have multiple online slot machines, ranging from classic games to new versions that are filtered into different sections to make it easy for players to pick.
7. Verified Payment Methods
Reliable online casinos make it easy and safe for players to bet by allowing them to send payments in different ways (credit cards, debit cards, e-wallets, PayPal, etc.) 
Creating an account is standard practice. But some reputable casinos will ask users to create a security question or create a two-factor authentication.
8. Payment Reliability
Reliable online casinos don't just offer trusted payment methods. They also ensure that payouts and withdrawals are quick.
In a survey on the trustworthiness of online casinos, 51% of players consider reliable withdrawals and payouts the top indicator of a website's reputation.
Players need not be waiting for days, weeks, or months to cash out their funds or wins. 
9. Responsible Gambling 
Trustworthy online casinos promote responsible gambling. They have a dedicated section on their website that informs players about playing responsibly.
Additionally, they implement practices and use tools that prevent irresponsible gaming, such as opt-outs, cool-down periods, deposit limits, and wagering limits.
10. Positive Player Reviews
No one can attest more to the reliability of an online casino than real players.
Reading reviews from former players helps newcomers gauge the reliability of the company. 
Aside from the reviews published on the casino's website, players should also check out independent reviews.
Final Thoughts
Reliable online casinos do not only give fun and entertainment to players, but they also give them peace of mind. 
All these factors make online casinos trustworthy and anyone wishing to try joining one should take time checking whether the website meets all the criteria.
Comments
comments