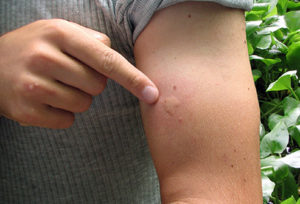 There are now 11 confirmed cases of Zika virus in the state of South Carolina, one of which was acquired through sexual contact, according to the SC Department of Health and Environmental Control.
The good news is that there still hasn't been any locally acquired cases, as all 11 people contracted the virus while overseas.
The DHEC reported South Carolina's first official case of Zika back in late April of this year.
All information concerning details of the 11 cases, specifically their physical condition, hospitalization, age, sex or residence has been classified by the DHEC.
Local doctors and disease experts have said an outbreak of the Zika virus in South Carolina is possible, but not probable. They are encouraging everyone in South Carolina to get informed about the Zika virus and to due to the fact that it's spread through mosquitoes, they highly recommend wearing extra-strength mosquito repellent or repellent braceletsanytime your outdoors for more than an hour.
Learn more about the deadly Zika virus at www.scdhec.gov/Zika.
Comments
comments