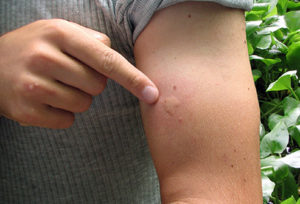 South Carolinian now has its first verified case of the the Zika virus.
The S.C. Department of Health and Environmental Control just announced that the infected SC resident just came back from a trip to a country where the Zika virus is active.
For the safety of the patient, the agency hasn't yet been willing to release any information as to the person's gender and where he or she lives, or even which country or region where the patient traveled to.
DHEC and the Centers for Disease Control and Prevention have already tested 105 people in South Carolina for the Zika virus, with one positive case, 99 negative and five pending. The individual who tested positive consulted with a health care provider earlier this month and the results of testing by DHEC and confirmation by the CDC were just received and confirmed.
Health authorities have announced that the virus is spreading "explosively" through the Americas. The World Health Organization has estimated the virus will infect 4 million people in the hemisphere by year's end.
Local doctors and disease experts have said an outbreak of the Zika virus in South Carolina is possible, but not probable. They are encouraging everyone in South Carolina to get informed about the Zika virus and to due to the fact that it's spread through mosquitoes, they highly recommend wearing extra-strength mosquito repellent or repellent bracelets anytime your outdoors for more than an hour.
Learn more about the deadly Zika virus at www.scdhec.gov/Zika.
Please share;
[one_third]


[/one_third] [one_third]


[/one_third] [one_third_last]


[/one_third_last]
Comments
comments