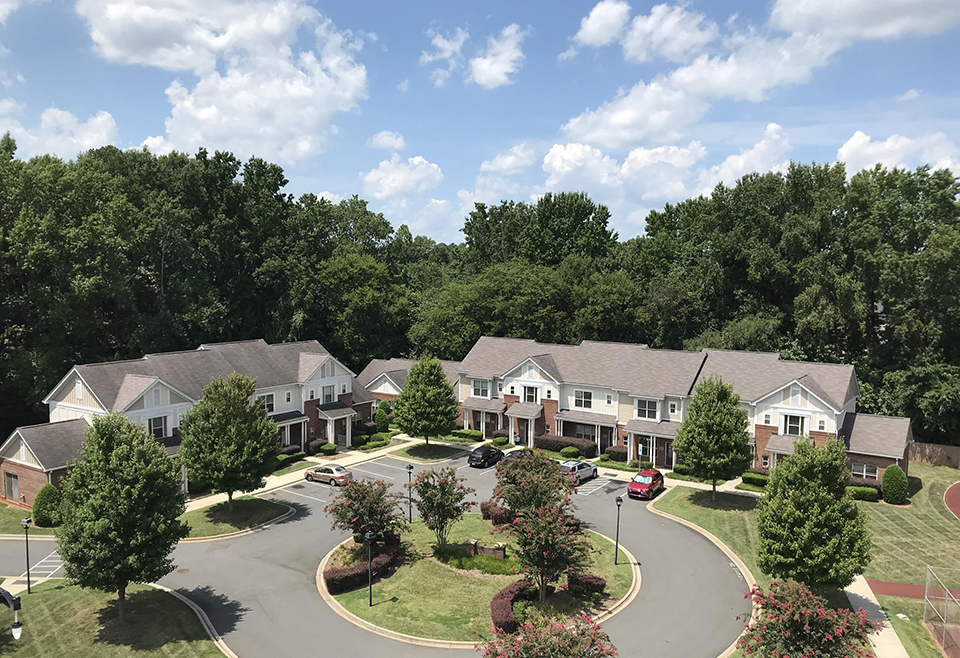 Today, YWCA Central Carolinas is excited to share the progress they have made on their project to develop 104 units of affordable housing on Park Road in a thriving Charlotte neighborhood.
Since February 2020, YWCA has raised critical funds and awareness for this development while clearing a zoning hurdle. Charlotte City Council unanimously supported the rezoning proposal in July 2020, allowing YWCA to build the 104 housing units on their front lawn. The housing units will be designed specifically for households earning 30%-60% area median income – between $25,050 and $50,100 for a family of four. Construction for the units is now set to begin in late 2021. YWCA and CMHP aim to have these units move-in ready in the summer of 2023.
"At YWCA, we believe people who work in Charlotte should be able to live in Charlotte," said YWCA CEO, Kirsten Sikkelee. "Caregivers for our elderly loved ones next door at Merrywood on Park, cashiers at the Harris Teeter at Park Road Shopping Center, teachers at KinderCare – some of our essential and frontline workers during this pandemic – can become neighbors in this affordable housing community. And, these new neighbors will boost the local economy as they patronize all of the amenities near YWCA."
Most recently, YWCA is excited to share that they have received a $2.5 million donation to support the project from The Merancas Foundation. This incredible donation will support the joint venture of YWCA and CMHP in their partnership to build 104 units of affordable housing.
"The Merancas Foundation is pleased to continue our longstanding support of YWCA in its efforts to bring more affordable housing to the Charlotte community," said Andy Mermans, president and chairman of The Merancas Foundation. "The YWCA has generously decided to utilize their Park Road campus to bring over 100 new affordable homes to this City. We are happy to do our small part and look forward to seeing this project rise out of the ground soon."
YWCA is grateful for the enthusiastic support they continue to receive throughout the community.
Comments
comments