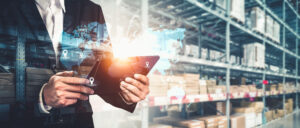 In 2022, we're more reliant on the internet than we've ever been before. We use it to work, socialize, study, and even shop, and there are few everyday tasks that don't incorporate it in some way.
We're constantly checking our smartphones, whether it's to see a friend's wedding pictures finally posted to Facebook or to Google a recipe for our dinners – and let's not even get started on the amount of time we spend streaming our favorite TV shows.
However, some places are more fortunate than others when it comes to the strength and speed of their internet connections. North Carolina is one of them. Ranked the sixth most connected state, its residents are pretty lucky, with over 98 percent having at least one internet service available at their address.
So, if you're looking to switch providers, which of them is your best option?   
North Carolina's extensive internet providers
North Carolina is a great place to live, and its plentiful internet providers only contribute to its desirable image. They encompass a wide range of companies, from well-known names like Verizon and AT&T through to more economical options like Windstream and Mediacom.
Even for the two percent of the population that live in rural areas, there are options. These might encompass, for example, a portable Wi-Fi hotspot, which is often listed as an essential piece of equipment in tech survival kits. These usually require a sim card to work and connect to local 3G and 4G networks. Fully portable and pocket-sized, they can be a useful alternative when traditional providers fall short.    
 Choosing the best internet provider
If you're a resident of North Carolina, you're most likely spoiled for choice when it comes to choosing an internet provider. So, how do you select the right one for you? That all depends on what you value. Below, we've assessed the companies available and ranked them according to certain useful criteria.
The fastest download speeds
If your household streams, games, or browses the internet on multiple devices, download speeds are likely to be important to you. The average for North Carolina is 24 Mbps, which is relatively slow. However, some providers are better than others.
If download speeds are a priority, you might want to consider:   
Xfinity

– up to 2,000 Mbps

Windstream

– up to 1,000 Mbps

Cox

– up to 1,000 Mbps

AT&T

– up to 1,000 Mbps
The cheapest pricing
If, on the other hand, economy is the overriding factor when it comes to choosing the perfect provider, you might want to contact:
Windstream

– $19 per month for up to 25 Mbps

Mediacom

– $19.99 per month for up to 100 Mbps

Xfinity

– $39.99 per month for up to 100 Mbps
When it comes to choosing the best internet provider, those located in North Carolina have lots of great options to pick from. Unlike some states, which are very limited, this creates a highly competitive industry, with fair pricing and reasonable download speeds. Which one would be best for you?  
Comments
comments