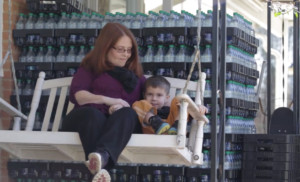 In August 2022, President Biden signed the Camp Lejeune Justice Act that allows those exposed to contaminated water at Camp Lejeune Marine Corps base to sue the government for certain health conditions that resulted from the exposure. This is landmark legislation because the federal government is typically exempt from litigation.
Currently, the U.S. Department of Veterans Affairs (VA) offers disability benefits to certain veterans who were diagnosed with one or more of the following illnesses:
adult leukemia

bladder, kidney and/or liver cancer

aplastic anemia and other myelodysplastic syndromes

multiple myeloma

Non-Hodgkin's lymphoma

Parkinson's disease.
The Camp Lejeune Justice Act goes one step further. It opens the door to possible compensation for both civilians and military personnel who were exposed to the toxic water for at least 30 days between August 1, 1953 and December 31, 1987. The Act may also make it possible for those who developed a life-threatening illness other than the ones currently covered by the VA disability program to make a claim.
The Agency for Toxic Substances and Disease Registry (ATSDR) conducted many scientific studies at the military base, including one of the civilian workers that showed a greater incidence of other deadly illnesses such as rectal, lung, breast, and prostate cancer related to Camp Lejeune.
What Happened at Camp Lejeune
Between 1953 and 1987, approximately one million people lived and worked at the military training facility in North Carolina. During that time, many complained that the water tasted strange. Even though the base issued an order in 1974 that solvents be safely disposed of away from water sources, they continued to be dumped or buried close to wells for years.
It wasn't until 1982 that dangerous chemicals from on-base and off-base sources were identified as leaking into the water supply used for drinking, bathing, and cooking. The chemicals in the water—which included solvents used for dry cleaning and to clean machinery and weapons—were at 240 to 2,4000 times the levels considered safe for human consumption or use.
Many people who were exposed to these chemicals developed serious illnesses and conditions and were initially denied assistance from the VA.
Prostate Cancer, as an Example
Prostate cancer is very common and is usually very slow growing. Even though the survival rate is at 95%, it is still a very serious disease. If the cancer metastasizes and spreads to other organs, the five-year survival rate falls below 30%. 
In addition, those with prostate cancer suffer from debilitating and lifelong conditions such as urinary incontinence and erectile dysfunction.
As more Camp Lejeune veterans and ex-civilian workers step forward, more data may surface that support claims by those who became ill with diseases—such as prostate cancer—beyond those covered by VA disability. 
It is recommended that all men over the age of 55 have a prostate exam every one to three years. However, if you have any of the following conditions, see your doctor sooner as they could be a warning sign of something serious. Other symptoms include:
Trouble urinating

Blood in ruing or semen

Unexplained weight loss

Bone pain
What to Do if You Want to Make a Claim
If you lived or worked at Camp Lejeune during the time covered by the Camp Lejeune Justice Act and developed prostate cancer or another serious illness, you may be able to make a claim. The Act was signed on August 10, 2022 and only opens a window for a lawsuit if filed within two years. 
Camp Lejeune water contamination claims made under the Act need to be filed in the U.S. District Court for the Eastern District of North Carolina. Each person making a claim also needs to complete a Camp Lejeune Just Act Claim form that asks for:
Status during the time of exposure at Camp Lejeune (e.g. military, contractor, family member, unborn child, etc.)

Address or location at the time of exposure

Description of injury or illness

Workplace

Amount of the claim being made
Nothing can ever truly compensate for the suffering and time stolen by the effects of cancer or other serious injuries. If you have a legitimate claim, though, it may be worth your time to explore your options more thoroughly.
Comments
comments