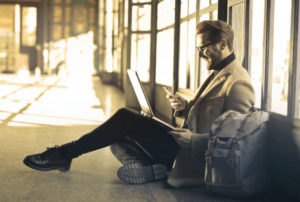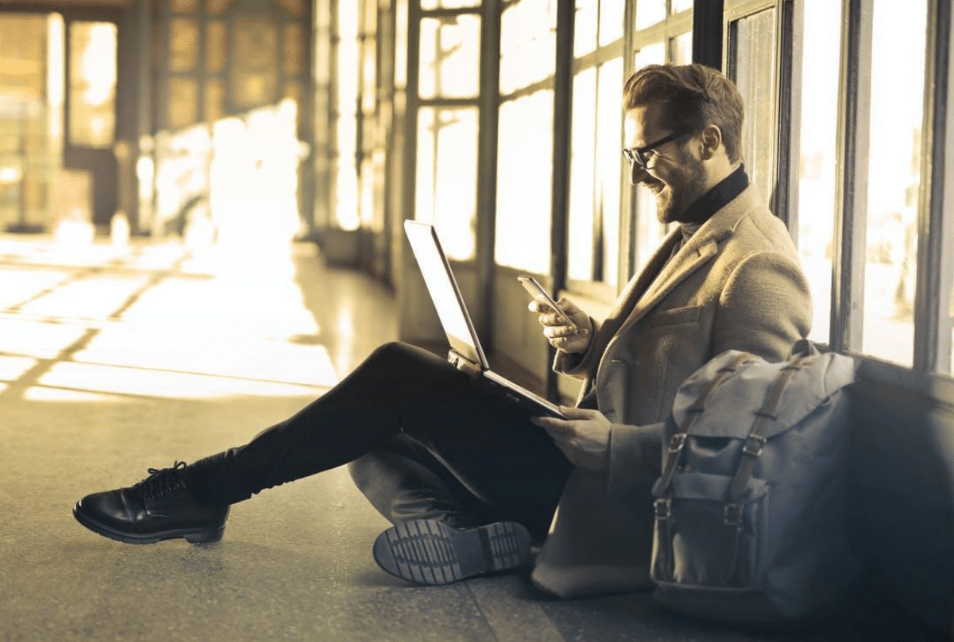 Times change, and so do people, their principles, views, and opinions. Earlier, a student who needed to prepare for a new semester in school or college bought a new backpack, a few notebooks, pens, and some other office supplies. Now the smartphone is a full-fledged assistant of 90% of students throughout the country and the whole world, except for countries with too strict rules and policies. The latter ones are few at all, but they make a huge mistake. 
Young and middle-aged teachers positively treat smartphones, whereas old-school teaching staff considers it a distraction and nothing more. The main reason students purchase new smartphones is to update the older ones and get some new functions. But besides browsing social media, making videos for TikTok, taking photos, and watching movies, the smartphone has a lot of useful applications. You can use it to manage your time, set reminders, search for information, etc. 
Imagine that you forgot about one important task and are running out of free time. You may not worry about it and order professional help online. You don't need to change your plans and tell your friends you can't have a party with them because "The huge mountain of homework awaits me, so I need to go now." Just get assistance online using your smartphone. Here are a few models that are popular among the student community nowadays.
Google Pixel 4A
This phone is a kind of workhorse in the world of smartphones. Pixel phones are primarily known for their high-resolution cameras, so you understand why students like them. Taking high-quality photos goes without saying, but this feature can also be used in studying. Pixel 4a is compact but isn't small. Google tries to maintain a balance between all these parameters, and it succeeds. It still has a headphone jack: not all students have enough money to buy Bluetooth headphones, so many use good old wired headphones. RAM is enough both to play games and use educational software. 
Lenovo Legion 2 Pro
Many college students choose this gaming device since gaming is one of the most popular ways to spend time and have a rest from studies. If you think of buying this phone as a student, be ready that trying numerous games on it may plunge you into the deep place so that you'll forget about everything and even that urgent essay on management you've planned to start writing a week ago. Be careful and do tasks as soon as teachers give them to you, don't delay. Students who like to attract public attention choose this model because of its design. Have a look at the promo video to understand it.
iPhone 11
It's probably the most expensive smartphone on this list, but it doesn't mean it's unpopular. Quite the opposite: a big percentage of students either owns or dreams about this phone. Some students work tirelessly to purchase it and become happy. iPhone 11 is a perfection: high-quality camera, stunning design, excellent performance, and good quality. Take photos of lectures or record them on the video to watch at home. The image will look good, and the sound won't have any noises, so you'll be glad to listen to this interesting lecture again and again. If this model is still too expensive for you, consider purchasing any previous ones, but not too old.
Samsung S20
Last year's flagship is a perfect choice for the student who wants to have an advanced smartphone. And judging by the number of students who purchase it, this statement is true. S20 is made of aluminum that is additionally strengthened by Corning Gorilla Glass 6, so don't be afraid to go to a party with this gadget; it will survive damage. Amazing AMOLED displays are the pride of Samsung. If you usually do your homework till late at night, this smartphone is the best for you. This technology makes displays bright enough to see everything. We don't advise you to burden yourself — just visit Midtermguru to get your home tasks done and have a rest. Camera performance is good for taking photos of educational materials, scanning them, etc., but the other photos might look better.
OnePlus 7T
7T is one of the latest middle-class models OnePlus released, and it managed to win the love of customers. If this one isn't interesting for you and you want to buy something more expensive and premium, take a look at the Pro model of this smartphone — OnePlus 7 Pro. They differ in the processor speed, certain camera characteristics, charging speed, battery capacity, and some more. However, these changes are insignificant for the ordinary user, the college student is. You won't need to carry a portable battery with this phone: the battery capacity is enough to live the whole day even if you're playing games, reading textbooks, and writing notes on lectures.
Comments
comments