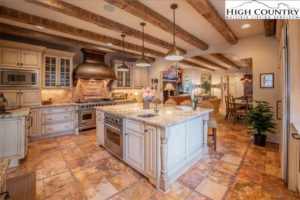 Copper farmhouse sinks have become popular in recent years. But what are they used for? What are their benefits? And what should you consider before buying one? This blog post will answer all those questions and more. So if you're curious about copper farmhouse sinks, keep reading.
What Is A Copper Farmhouse Kitchen Sink?
What makes copper farmhouse sinks so unique? Well, for one thing, it is built with thick, heavy-duty materials to withstand years of strict usage and heavy exposure to water, dirt, and other ingredients commonly found around your typical kitchen.
But more than just its durability, this sink also exudes a warm and welcoming vibe that transforms your kitchen into a home. So, if you want to add country charm and cozy comfort to your cooking space, look no further than a farmhouse kitchen sink.
Copper Farmhouse Kitchen Sink Benefits
A copper farmhouse kitchen sink is an excellent addition to any modern kitchen. It offers a stylish, rustic look that is perfect for those looking to add character and charm to their cooking space and provides numerous functional benefits.
The metal is naturally antibacterial, meaning you can use the sink to prepare your food with peace of mind, knowing that harmful pathogens will not thrive on its surface.
Finding The Best Copper Farmhouse Kitchen Sink For Your Home
When choosing a new copper farmhouse kitchen sink for your home, there are a few essential considerations to keep in mind. For one, you will need to consider the size of your sink and whether it is a single or double-basin design. Additionally, you will want to take note of the thickness and quality of the copper to ensure that it can stand up to daily use in your kitchen.
Other factors to consider are the sink's finish, whether it has an integral drainboard, and how easy it is to care for. Ultimately, when done right, a copper farmhouse kitchen sink can be functional and beautiful, adding style and elegance to any kitchen space.
Where To Buy a Copper Farmhouse Kitchen Sink For Your Home
The best place to buy a copper farmhouse sink is online. There are tons of options when it comes to shopping for kitchen sinks, and the vast majority of them are available only in physical stores. 
So whether you're looking for a vintage-style sink or one with a sleek modern design, there's sure to be an online vendor with precisely what you need. Plus, shopping online can help you find the best price on your new sink and prevent any hassle associated with finding the perfect match in person.
Conclusion
So, copper might be the perfect option if you're in the market for a new kitchen sink and want to go with something stylish and timeless. Farmhouse sinks are a hot trend, and copper is one of the most popular materials for this style. Not only will your sink look great, but it will also be highly functional and durable. 
Comments
comments