As Hurricane Irma continues to plow through the Carribean, its path is becoming increasingly clear to meteorologists.
There is still some question as to when exactly the monster storm will turn, but most projections are now showing the storm making landfall in the Everglades and staying on Florida's west coast as it makes its way up toward Georgia and Tennessee.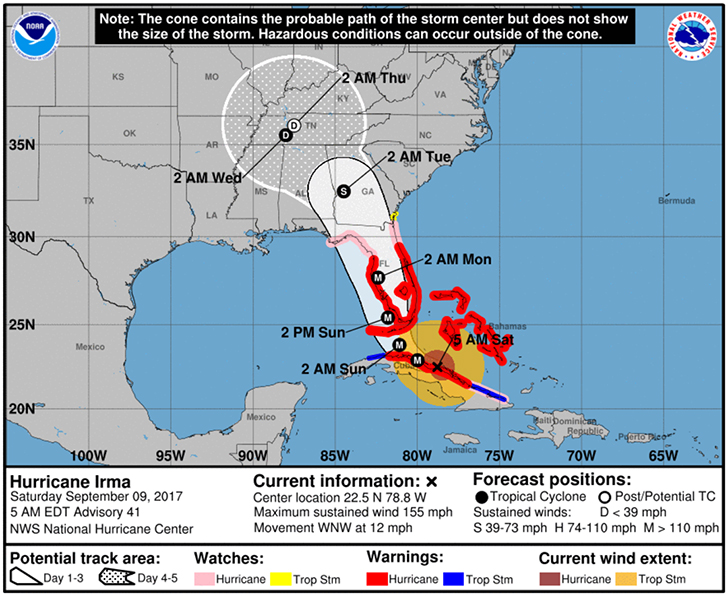 The ECMF spaghetti models are also all indicating an either central, west-coast Florida, or gulf track;
Although given the historic size of Hurricane Irma, the Carolinas (and the rest of the Southeast) will likely see significant rainfall from the storm early next week;
It's still not a guarantee that the storm will turn exactly when predicted and miss the Carolinas – everyone should still keep an eye on the storm as it moves toward Florida.
Please also consider how you might be able to help people of Florida and the Carribean through donations, offering shelter through CouchSurfing.com, or by planning to help with the clean-up efforts in person over the next few weeks.
Here is just some of the devastation that Irma has already caused in the Virgin Islands;
This aerial video shows the destruction Hurricane #Irma brought to the British Virgin Islands pic.twitter.com/ImTRyak2GF

— BBC News (World) (@BBCWorld) September 9, 2017
Comments
comments