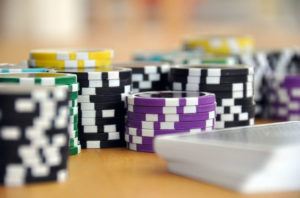 If you're a fan of online gambling, you've likely encountered the term "wagering requirements" at some point. But what exactly are they, and why do they exist? In this article, we'll delve into the fascinating world of wagering requirements and explore how you can find the best online casinos with the lowest requirements. So sit back, grab your favourite beverage, and let's get started!
What's the deal with wagering requirements?
Put simply, wagering requirements refer to the number of times you need to wager your bonus before you can withdraw any winnings. For example, if you receive a $100 bonus with a 20x wagering requirement, you'll need to bet $2,000 before you can cash out. These requirements can vary significantly from casino to casino, with some as low as 10x and others as high as 60x or more.
So why do wagering requirements exist?
You might be wondering why online casinos even bother with wagering requirements in the first place. Well, there are a few reasons. Firstly, they help prevent bonus abuse. Without these requirements, players could simply sign up, claim their bonus, and immediately withdraw the funds without ever actually playing any games. Wagering requirements ensure that players engage in the casino's offerings before they can cash out.
Secondly, wagering requirements allow casinos to protect themselves from losses. After all, they're giving away free money and must ensure they won't lose too much in the process. By setting high wagering requirements, they can limit the amount of money they're potentially giving away.
The math behind wagering requirements
Wagering requirements might seem like a bit of a buzzkill, but there's a mathematical explanation behind them. Casinos use something called the "house edge" to ensure they always come out on top. The house edge refers to the percentage of each bet the casino expects to keep over the long run. So, for example, if a game has a 5% house edge, the casino expects to keep $5 for every $100 wagered.
Regarding wagering requirements, the house edge plays a key role. Since you need to wager your bonus multiple times, the house edge is applied to each bet you make. This means the casino expects to keep a certain percentage of your bonus over time. The higher the wagering requirement, the more money you will lose.
Can you beat wagering requirements?
So, is there any way to beat the system and come out on top regarding wagering requirements? Unfortunately, the short answer is no. The math is simply not in your favour. However, there are some strategies you can use to minimize your losses and maximize your chances of winning.
One strategy is to focus on games with a low house edge. Blackjack and video poker are two examples of games that have a relatively low house edge compared to other casino games. By playing these games, you can decrease the amount of money you'll likely lose over time.
Another strategy is to look for bonuses with low wagering requirements. While these are rare, they do exist. By finding a bonus with a low wager, you can increase your chances of walking away with some winnings.
Finding the best casinos with low wagering requirements
If you want to minimize your losses and maximize your chances of winning, finding a casino with low wagering requirements is crucial. But with so many options out there, how do you know where to start?
One option is to check different online casinos and compare their wagering requirements. Secondly, you can look for online casinos offering lower wager bonuses. For example, on Casinority Canada, you will find new casinos with no deposit bonuses and minimum wagering requirements, which can be a great way to play without risking your money. Lastly, you can search for the best online casinos with a C$5 deposit, which is an excellent option for players who want to start small and avoid the whole bonuses and wagering requirements trap.
Ending thoughts
Wagering requirements are a necessary evil in the online casino industry. While they may seem like a nuisance to players, they exist to protect online casinos from bonus abuse. However, by understanding the mathematics of wagering requirements and choosing the right games, players can maximize their chances of winning. If you are looking for online casinos with minimum wagering requirements, there are many options available. By researching and choosing the right online casino, you can enjoy all the benefits of online gambling without worrying about high wagering requirements.
Comments
comments