Update July 31st, 8:15am: 
Tropical Storm Isaias was upgraded to Hurricane Isaias last night after max sustained winds of 80+ mph were recorded.
The storm is now expected to continue to strengthen as it sweeps just outside the Eastern coast of Florida:
It's now expected to make initial landfall near the North Carolina/South Carolina boarder Monday just after noon: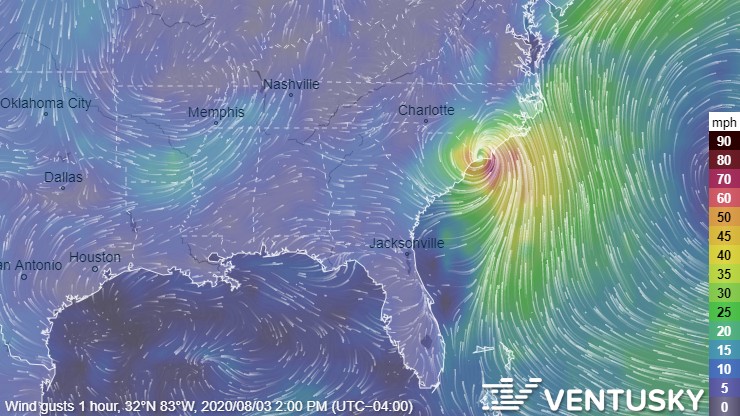 Update July 30th, 11:55am: 
Tropical Storm Isaias has shifted its course slightly east as it plows through the Caribbean waters.
According to the National Hurricane Center, the storm will sweep across the Eastern seaboard over the next 6 days, with the possibility of landfall in South Carolina or North Carolina this coming Monday:
Original Article July 28th, 11:55am:
A massive tropical disturbance has now been given an 80% chance of strengthening into Tropical Storm Isaias within the next 48 hours.
If the disturbance becomes Isaias, it will be the earliest storm on record to start with an I, with Arthur, Bertha, Cristobal, Dolly, Edouard, Fay, Gonzalo, and Hanna already having rocked the Atlantic so far this year.
Earlier this morning, the National Hurricane Center has just issued a Tropical Storm Warning for the Leeward Islands:
Potential Tropical Cyclone #Nine Advisory 1: Disturbance Forecast to Become a Tropical Storm Before Reaching The Leeward Islands. Tropical Storm Warnings Issued. https://t.co/VqHn0u1vgc

— National Hurricane Center (@NHC_Atlantic) July 28, 2020
Most models agree the depression will become a tropical storm within the next 24 hours and some even predict the storm to strengthen into a Category 1 hurricane by this weekend: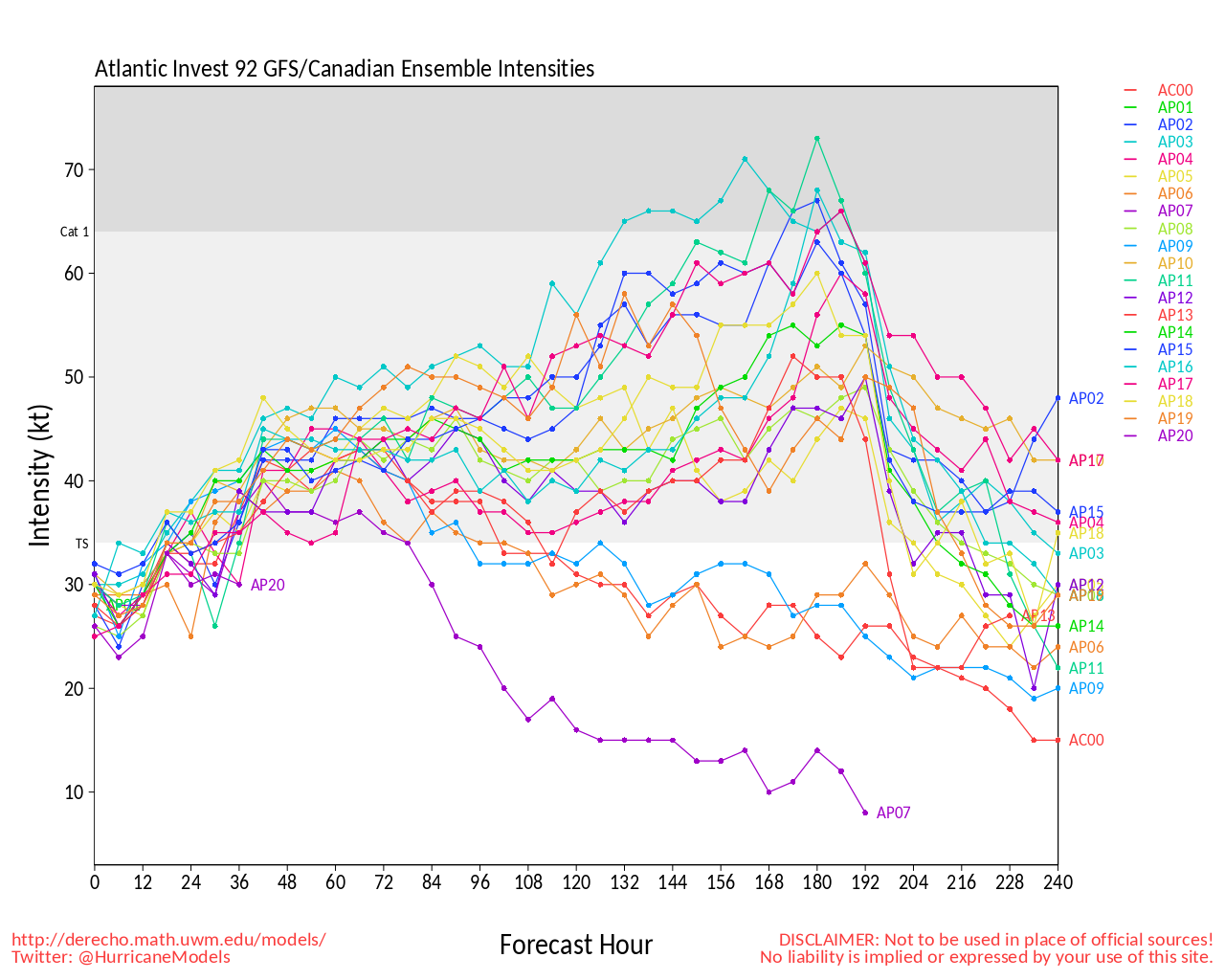 The storm is predicted to sweep through the Caribbean and make landfall in either Florida, South Carolina, or North Carolina:
Whether or not we feel any effects from Isaias, we are now officially in hurricane season for 2020, which runs from June 1st through November 30th.
NWS officials are reminding all residents in Atlantic Coast states to prepare.
In case of a power outage, make sure to have the following emergency items stocked in your home;
We will continue to update this article as this storm develops. 
Comments
comments