The second named storm of 2020 has just officially been declared.
Less than a week after Tropical Storm Arthur disipated in the Atlantic Ocean, the National Weather Service has, this morning, declared the formation of Tropical Storm Bertha just off the coast of South Carolina near Charleston.
Bertha currently has sustained winds of 45 mph, which are expected to weaken over time.
All current model tracks show the storm barreling up South Carolina into North Carolina over the next 2 days: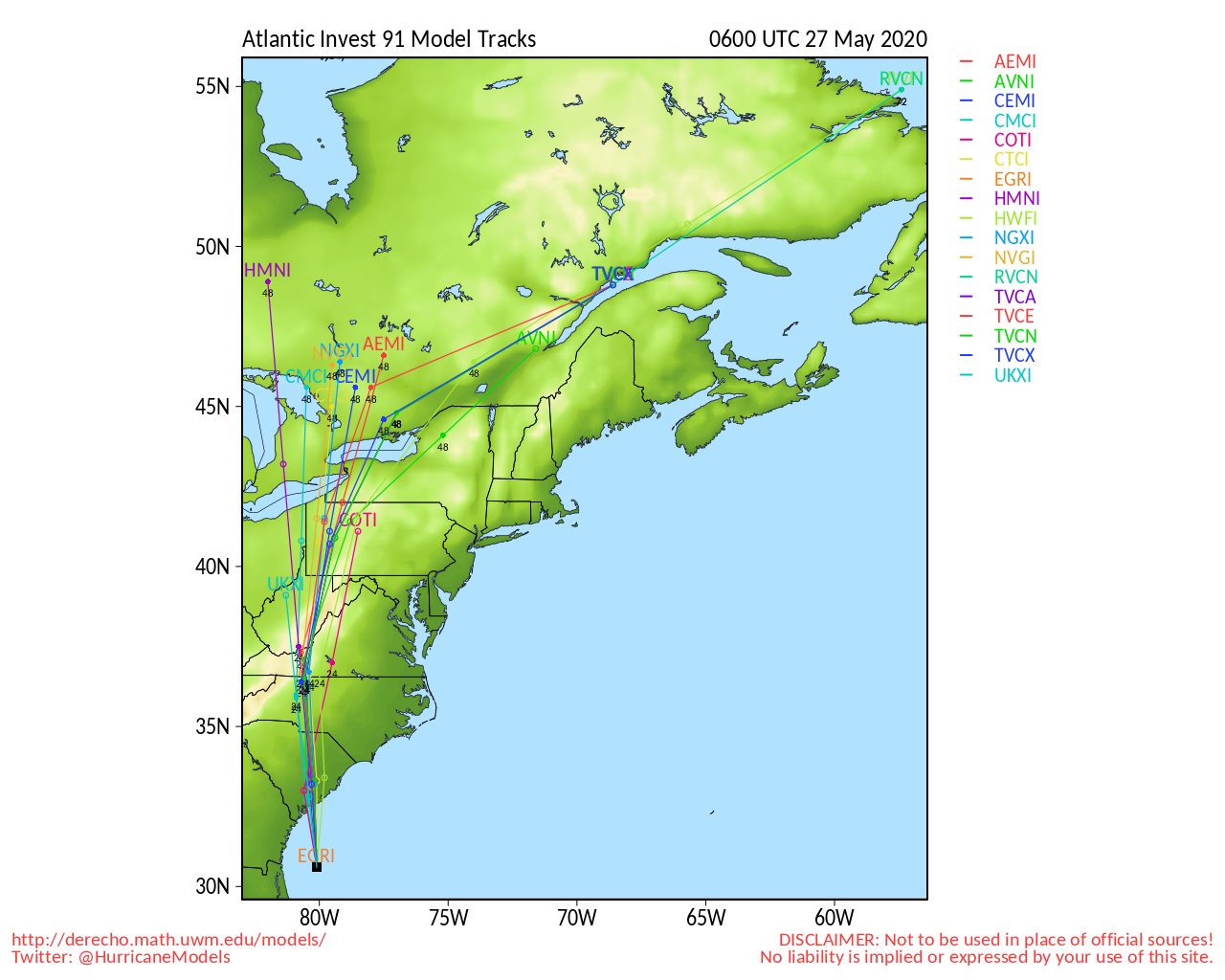 The National Weather Service just issued the following alert this morning:
Special Tropical Weather Outlook
NWS National Hurricane Center Miami FL
850 AM EDT Wed May 27 2020

For the North Atlantic...Caribbean Sea and the Gulf of Mexico:

The National Hurricane Center is issuing advisories on Tropical 
Storm Bertha located near the coast of South Carolina.
Here is current path the NWS projects for the storm:
NWS officials are reminding all residents in Atlantic Coast states to start preparing for the upcoming hurricane season.
In case of a power outage, make sure to have the following emergency items stocked in your home;
Comments
comments