Fall is finally here!
As the leaves continue to change color and shops and restaurants pump out pumpkin spice everything, it's time to grab your friends, lace up your boots with the fur, and find some fried turkey legs.
In no particular order, here are the top 5 biggest fall festivals happening around Charlotte this year:
#1 Renaissance Festival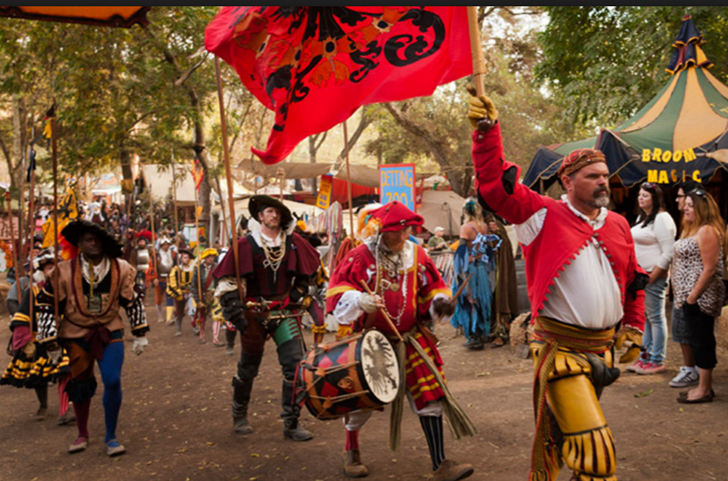 The Carolina Renaissance Festival is taking place over 8 consecutive weekends this October and November (each Saturday and Sunday).
If you've never been, it's basically a massive open air 16th century European style town with live outdoor theater, circus entertainment, arts and crafts marketplace, jousting tournaments, a medieval food, and more.
It was first launched in 1994 with six acres of exhibits, attractions, and entertainment, and has since grown into a 25 acre theme park filled with charming cottages and castles, kitchens and pubs, and a most unusual collection of people powered rides and games of skill.
#2 University City Wine Fest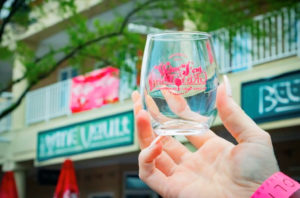 The award-winning University City Wine Fest is returning this year, taking place on October 22 in the heart of University City at Armored Cow Brewing Co.
This year's festival will feature over 50 different wines, ciders and brews. Attendees will experience four hours of access to sample local, regional, national and global wines and drinks while enjoying live music and access to local small business vendors.
For more information click here.
#3 Taste of Charlotte Festival
This weekend the Taste of Charlotte Festival is "Bigger, Better, and on the Field"!
The Food Lion Taste of Charlotte Festival returns October 7-9. You're invited to join us for a weekend of food, music, and fun in the heart of Uptown Charlotte at Truist Field, home of the Charlotte Knights. Taste of Charlotte is the area's largest outdoor family festival, featuring tasting restaurant samples with entertainment for all ages. Admission to the festival is free.
For more information or food tickets click here.
#4 Lincoln County Apple Festival
The Lincoln County Apple Festival attracts more than 80,000 visitors to charming downtown Lincolnton every October.
It's the 50th anniversary of this massive apple-themed festival, with games, arts and crafts, and more apples and apple-related products than you can imagine.
For more information click here.
#5 2022 Highland Games
Clover's annual Highland Games | Feis Chlobhair is a unique and cultural event celebrating the ancestral ties of Clover, SC to the British Isles.
This event hosted at New Centre Park Ampitheate is an opportunity to encourage the growth of the shared heritage by showcasing individuals who practice Scottish and Scots-Irish athletics, arts & crafts, music, and traditions. From this event, it is Clover's hope to instill and inspire the younger generation to keep traditions alive.
Comments
comments