The weekend is almost here!
This weekend we'll see tons of live music, shows, and several festivals!
Here are the top 10 things happening around the Charlotte region this weekend: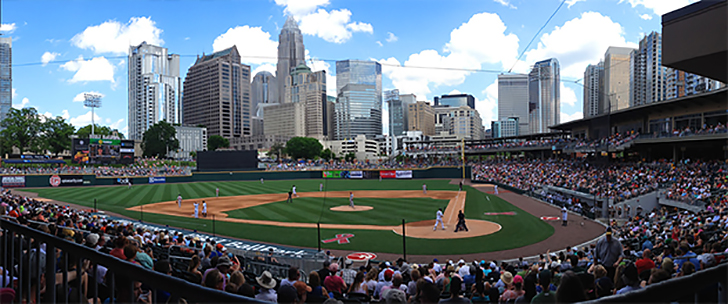 Enjoy opening night at the BB&T Ballpark in Uptown Charlotte Friday night. They Charlotte Knights will be taking on the Norfolk Tides Friday, Saturday, and Sunday night.
For tickets or more info click here.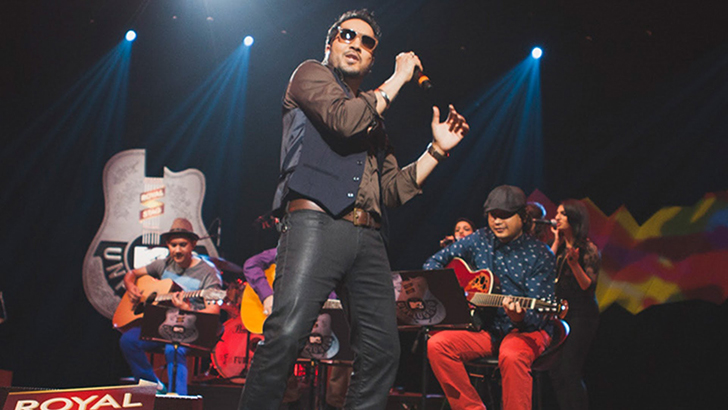 Mika Singh is an Indian singer, songwriter composer and performer. Amongst a wide catalogue of songs, the prominent ones are "Bas Ek King", "Mauja Hi Mauja", "Ibn-e-Batuta", and "Dhanno".
He'll be performing live at the Oven's Auditorium this Friday night at 8pm.
For more info or tickets click here.
The 3rd annual Creative Loafing Moo and Brew craft beer and burger festival presents Blues Traveler!
The Moo & Brew Craft Beer and Burger Festival is back! Join us Saturday, April 22 at the Music Factory for a full day of burgers, beer and bands.
Center Stage Comedy Tour
Sommore: She was the first female host of ComicView, she's a Guinness Book of World Records holder, and perhaps most impressively, she's someone Oprah called "a force to be reckoned with in the new millennium."
Arnez J: This charismatic Hotlanta comic, whose on-stage physicality has drawn comparisons to Jim Carrey, hosted two seasons of BET's ComicView and has been seen on Def Comedy Jam and his own special, Arnez J.: Racially Motivated, which is now available on Netflix.
John Witherspoon: He's best known as Willie Jones in Friday and as the voice of Robert "Granddad" Freeman in the animated show The Boondocks.
Tommy Davidson: Thanks in part to his versatile physicality and spot-on impressions, Tommy's well known for his stint as a cast member of In Living Color, as well as roles in such blockbusters as Woo, Booty Call, and Ace Ventura: When Nature Calls.
It will be hosted at Oven's Auditorium starting at 8pm.
For tickets or more info click here.
This coming Saturday night at 6pm, the Hornets will be taking on the Boston Celtics at the Spectrum Center.
For tickets or more info click here.
#6 Loch Norman Highland Games
Join Historic Rural Hill in celebrating the 24th Annual Loch Norman Highland Games the weekend of April 8 – 9, 2017! We will have Highland Athletics, Highland Dance, Piping and Drumming competitions, Celtic Music, Historic Encampments, and so much more! Not of Scottish descent? That's fine with us! Learn about various clans and genealogy along Clan Row and you'll likely get adopted by one of over 60 represented Clans! Shop at over 20 vendors for traditional Scottish ware and tantilize your taste buds with traditional Scottish food!
For more info click here.
#7 Lenny Boy 5 Year Anniversary
You are cordially invited to celebrate five years of kombucha, beer, and wild ale at Lenny Boy Brewing Co.
Live music by DRISKILL 3pm-6pm
Food from A Bao Time 12pm-10pm
For more info click here.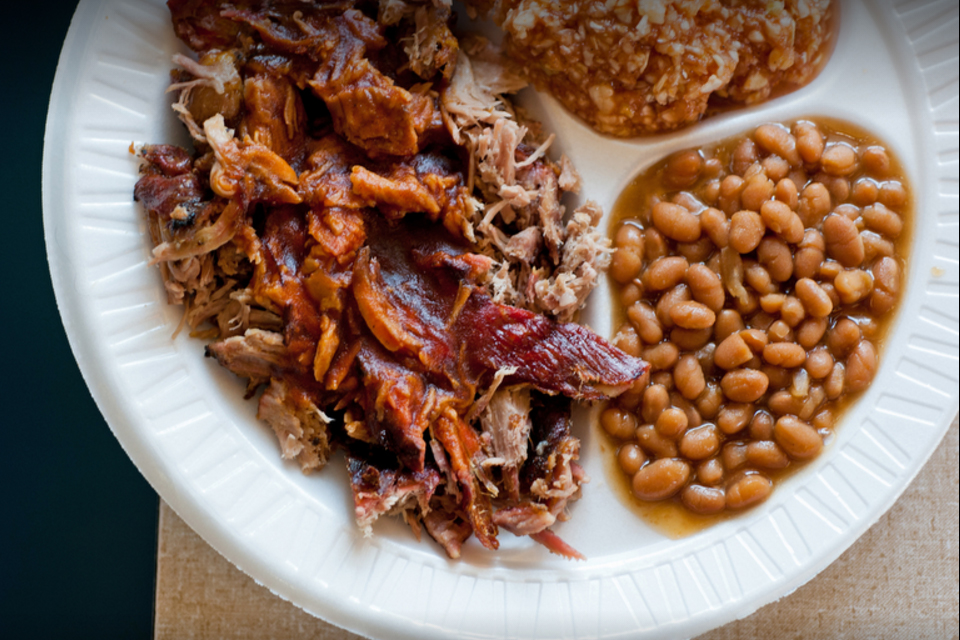 The 2nd Annual Pig Picking is about to be held at the Free Range Brewing.
A pig will be cooked onsite by renowned BBQ pitmaster Sam Jones of Sam Jones BBQ and the skylightinnbbq in Ayden, NC.
Here's the layout:
12pm – Doors open. Social Hour begins. Catch the end of the cooking.
1pm – Order/Fire episode 7 featuring Sam jones.
2pm – Pig picking and sides will be served!
First come first served. Meat and sides. Suggested $10 donation
For more info click here.
Uptown Charlotte's murder-mystery dinners begin innocently enough—guests arrive to mingle amid drinks and quiet conversation. As diners munch away, a sudden death interrupts the feasting. A detective arrives to determine who the killer is, inevitably laying blame on one of the audience members. Tablemates work together to prove their innocence and find the real killer through an interactive performance full of hilarious suspects and eye-catching costumes, all the while dining on the included three-course meal and taking advantage of drink specials.
For more information or tickets click here.
#10 Pop-Up Market at Birdsong Brewing
This coming Sunday from 1-5pm, the Pop-Up Market is coming to Birdsong Brewing.
Come on out and see our community come together! Enjoy local food vendors, art, animal health & welfare stations, brews, live music, and a community coming together as one.
For more info click here.
If you think other events should be on this list or future lists, let us know – Scott@CharlotteStories.com
Comments
comments