This weekend is going to be incredible! There will be tons of football, live music, carnivals, curling, and more!
Here are the top 10 things happening around the Charlotte region this weekend:
The 'Major Leagues' of bull riding has picked Charlotte as one of its premier stops on the national championship circuit.
The competition will take place at the Spectrum Center (formerly known as the Time Warner Cable Arena) in Uptown Charlotte on the weekend of tonight and tomorrow night (9/16-9/17).
For more information or for tickets click here.
Some of the greatest bands of the past few decades are coming to Charlotte's PNC Music Pavilion tonight (9/16) at 6:30. Heart is among the most commercially enduring hard rock bands in history. They were inducted into the Rock and Roll Hall of Fame in 2013.
For more info click here.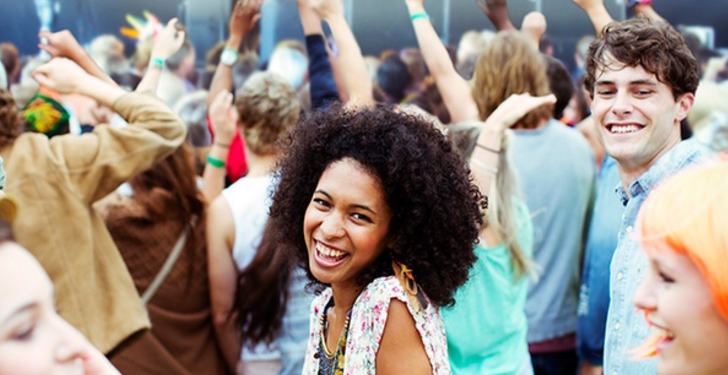 The Charlotte Greek Picnic has recognized the endless possibilities to provide an experience that will centralize, revitalize and embrace all Greek-based fraternities & sororities along the east coast. The annual event creates an atmosphere to congregate, celebrate, give back, reunite and network.
For more information or for tickets click here.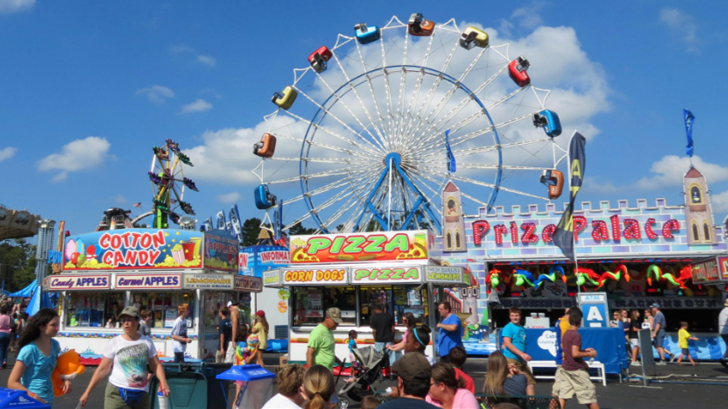 The Cabarrus County Fair is taking place this weekend – it will include all your favorite carnival rides and some of the best and weirdest foods in the region.
For more information click here.
One of America's greatest country singers is coming to the PNC Music Pavilion this coming Saturday night.
For tickets or more info click here.
Tomorrow night, September 17, will be your next chance to see the hard-hitting roller derby action that the Charlotte Roller Girls bring to the Queen City.
For more info or tickets click here.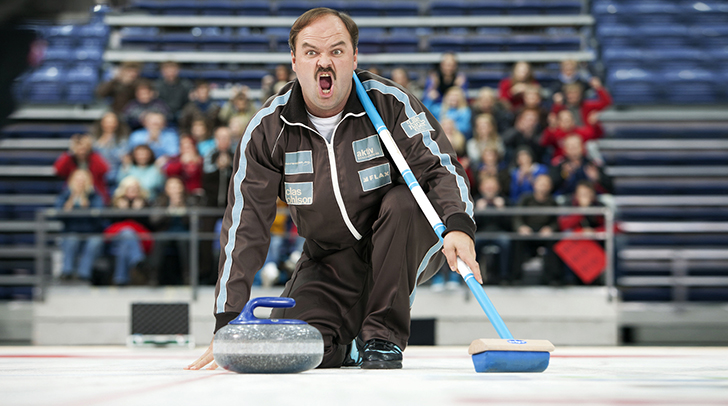 Charlotte Curling is kicking off their 2016-17 season with two weeks of Learn to Curl events! Last year, their one-day Rocktoberfest celebration was so popular that they decided to celebrate for 14 days this season – festivities will kick off this Sunday, Sept. 18th.
For more info click here.

Tomorrow night the Charlotte 49ers will take on Elon for their first home game of the season. Kickoff will be at 9pm.
For more info or tickets click here.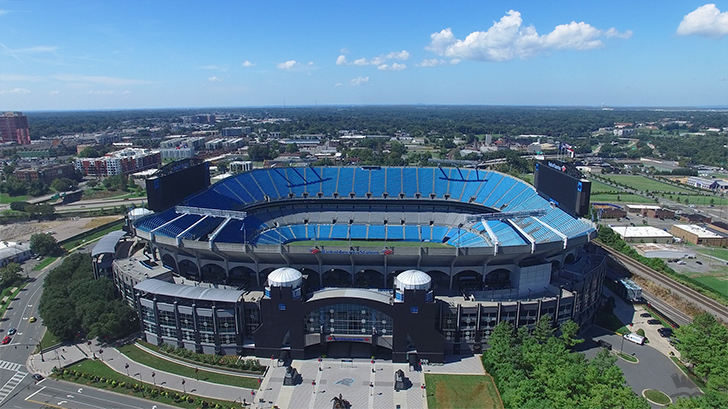 The Panthers will be playing their first regular season home game this coming Sunday at 1pm vs. the 49ers.
It's expected to be in the high 80s with clear skies for kickoff so it should be a perfect day to beat San Francisco!
Tickets are still available here (starting at $69 each).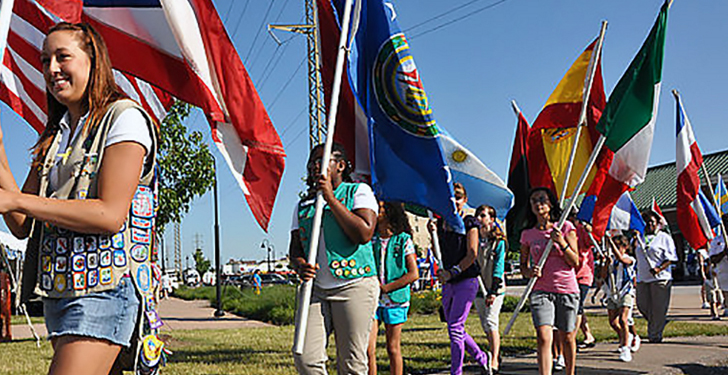 'Welcoming America' is returning to Charlotte this year for a week long series of events and festivals throughout our region to celebrate 'National Welcoming Week'.
The focus of the events is to bring awareness to other cultures living in our city, as well as to provide a more welcoming atmosphere to people from those other cultures.
This weekend the following 5 'welcoming' events will be taking place:
SEP 17 2016 – 10:00AM TO SEP 18 2016 – 6:00PM
Charlotte, North Carolina
Festival of India is conducted every year to showcase the culture and heritage of India. Locals gather to experience and enjoy the rich history and tasty aroma of India.
Charlotte, North Carolina
Join LaCa Projects and the Latin American Chamber of Commerce to celebrate the beginning of Hispanic Heritage Month.
SEP 17 2016 – 12:00PM TO SEP 18 2016 – 12:00PM
Charlotte, North Carolina
Prepare to be dazzled by the richness of Indian Culture! For the last twenty years this event has drawn thousands of visitors from the Charlotte area. This is a great family event where students will find the event educational while adults will find it entertaining.
SEP 17 2016 – 12:00PM TO 6:00PM
Charlotte, North Carolina
The 3rd annual Southeast Asian Street Food Festival is a grassroots community event. Foodies, family, and community members can attend this event for free. Come hungry! All proceeds benefit the SEAC youth program, which serves low-income youth development in Charlotte.
SEP 18 2016 – 3:30PM TO 7:30PM
Charlotte, North Carolina
We will celebrate Welcoming Week with the families of over 70 refugee and immigrant children! Join us for our traditional international potluck and Open House while learning about ourBRIDGE for KIDS after school and summer programs.
If you think other events should be on this list or future lists, let us know – Scott@CharlotteStories.com
Comments
comments