The weekend is almost here!
This weekend we'll see tons of live music, shows, and several festivals!
Here are the top 10 things happening around the Charlotte region this weekend: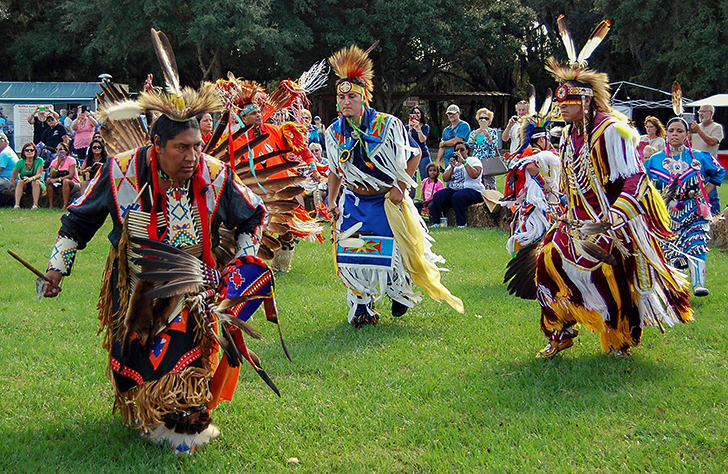 Explore the culture, heritage and lifeways of America's first people as they demonstrate skills in pottery making, story-telling, drumming, dancing and singing. Play games, try primitive skills, explore the Catawba Village and enjoy native crafts.
For more info click here.
This coming Friday night at 7pm, the Hornets will be taking on the Cleveland Cavaliers at the Spectrum Center.
For tickets or more info click here.
The Lox is an American hip hop group formed in 1994, from Yonkers, New York. The group is composed of East Coast rappers Sheek Louch, Styles P and Jadakiss.
They'll be performing live at the Fillmore Friday night at 8pm.
For more info or tickets click here.
Carowinds opens for the season on 3/25. Join us and be among the first to experience the County Fair and our four new rides!
They'll have prize giveaways, live music, and of course, tons of rides.
For more info click here.
The Globetrotters will bring their 2017 World Tour to Halton Arena on the campus of UNC Charlotte this Saturday, March 25th at 2:00 p.m. and 7:00 p.m.
For tickets or more info click here.
#6 Nuv Yug Festival Of India
Charlotte's Nuv Yug India Fest will be held during the weekend of March 25-26. Over 100 groups will present a dazzling array of dance and music program!
Traditional crafts vendors from Chicago, Tennessee to Florida are expected to offer amazing items from India.
And of course, Indian cuisine will be available as well.
For more info click here.
#7 Lake Norman Summer Concert Series Kickoff
This coming Saturday, the "Lake Norman Summer Concert Series" kicks off for it's first week. It will be held at D9 Brewing in Cornelius.
• Food Trucks: Smokey J, Tiger Yakitori
• Music: Opener: Mr. Vague
Headliner: The Michael Hager Band
For more info click here.
Matthew Paul Miller, known by his Hebrew and stage name Matisyahu, is a Jewish American reggae vocalist, beatboxer, and alternative rock musician.
Matisyahu will be performing live at the Fillmore this coming Sunday night at 8pm.
For tickets or more info click here.
Uptown Charlotte's murder-mystery dinners begin innocently enough—guests arrive to mingle amid drinks and quiet conversation. As diners munch away, a sudden death interrupts the feasting. A detective arrives to determine who the killer is, inevitably laying blame on one of the audience members. Tablemates work together to prove their innocence and find the real killer through an interactive performance full of hilarious suspects and eye-catching costumes, all the while dining on the included three-course meal and taking advantage of drink specials.
For more information or tickets click here.
Come check out some unique and carefully curated pieces and enjoy yummy food while supporting our local artisans & businesses. From clothing & jewelry to pet treats & art, this Spring Market is your chance for you to skip the big box stores and shop small in our community!
30+ artisan and vendors and their beautiful and unique items will be on display on Sunday, March 26 from 12pm to 4pm at the Atherton Mill and Market. Not Just Coffee, wine, craft beer & food trucks will be on site as well.
For more info click here.
If you think other events should be on this list or future lists, let us know – Scott@CharlotteStories.com
Comments
comments