The weekend is almost here once again!
This weekend we'll see tons of live music, shows, and several benefit events!
Here are the top 10 things happening around the Charlotte region this weekend:
Jacques Webster, Jr., better known by his stage name Travis Scott, is an American rapper, singer, songwriter, and record producer from Houston, Texas. In 2012, Scott signed a record deal with Epic Records.
He'll be performing this coming Friday night at the AvidXchange starting at 8pm
For tickets or more info click here.
#2 Whitewater Film Series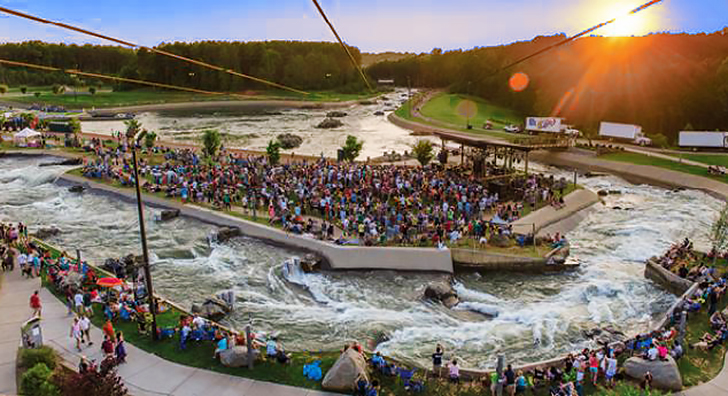 This weekend will be the first weekend of the U.S. National Whitewater Center's 2017, featuring a variety of outdoor feature-length films from across the globe, viewers will have a chance to experience the active, outdoor lifestyle from the perspectives of those living it to the fullest. The Whitewater Film Series takes place on Friday evenings at sunset in April, May, September, and October.
This coming Friday they'll be playing the Trails in Motion;
For more info on the Whitewater Film Series click here.
The producers of the world's biggest magic show, The Illusionists have teamed up with the award winning puppeteers from War Horseto present a thrilling turn of the century circus spectacular.
Sensational puppetry puts Elephants back in the ring as never seen before along with a huge cast of the most unique, amazing and dangerous circus acts from all four corners of the world, from strong men to contortionists, acrobats to musicians, high wire and much more!
They will be performing in Charlotte this Thursday – Sunday. For more info or tickets click here.
Bastille are a British indie pop band formed in 2010. The group began as a solo project by lead vocalist Dan Smith, but later expanded to include keyboardist Kyle Simmons, bassist Will Farquarson, and drummer Chris Wood.
For more info click here.
The Charlotte Hounds (professional lacrosse) will be taking on the Outlaws this coming Sunday at 7pm at Memorial Stadium.
For more info or tickets click here.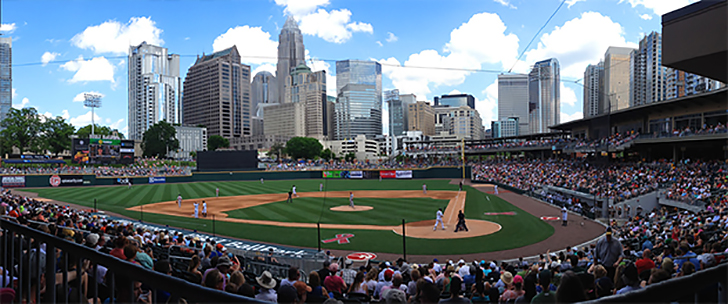 The Knights will be taking on the Gwinnett Braves this coming Friday, Saturday and Sunday afternoon.
For tickets or more information click here.
This coming Sunday from 2pm-6pm, Huntersville will be hosting the town's annual music and arts festival.
There will be performances will be center stage for 2017 as follows: 2-3pm / Drums 4 Life, 3-4pm / The Connick School of Irish Dance, 4-5pm / Aloha Island Hula Girls, 5-6pm / Latin Music Quartet. Join Drums 4 Life from 3-4pm outside Fire Station 1 to learn how to play in a drumming circle. Aloha Island Hula Girls will be roaming the event grounds from 5-6pm teaching the crowd how to hula dance, limbo, and to take pictures. Enjoy the roaming mime, hoop dancer, and Native American stories and artifacts by Ramona Moore Big Eagle.
Fore more info click here.
The sixth edition of the North Carolina festival is set for the weekend of May 5 – 7 in the city of Charlotte at the Motor Speedway and will feature Soundgarden, Def Leppard and Avenged Sevenfold as the headliners.
Soundgarden will close out the first night of the fest, with A Perfect Circle, Mastodon, the Cult, Pierce the Veil, Opeth, Amon Amarth, Eagles of Death Metal and Highly Suspect making up the top portion of Friday's billing. Also performing that day will be Gojira, Nothing More, Every Time I Die, Starset, Radkey, Crobot, Volumes, Dorothy, As Lions, Wage War and Mother Feather.
For more info click here.
Uptown Charlotte's murder-mystery dinners begin innocently enough—guests arrive to mingle amid drinks and quiet conversation. As diners munch away, a sudden death interrupts the feasting. A detective arrives to determine who the killer is, inevitably laying blame on one of the audience members. Tablemates work together to prove their innocence and find the real killer through an interactive performance full of hilarious suspects and eye-catching costumes, all the while dining on the included three-course meal and taking advantage of drink specials.
For more information or tickets click here.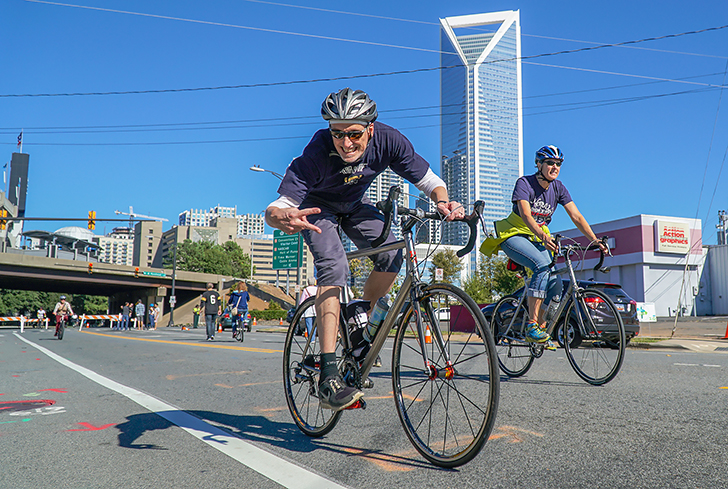 This coming Sunday, from 1pm-5pm, Charlotte's next Open Streets 704 will take place.
Grab your friends and family and join us for the next Open Streets 704 event! Open Streets create a temporary, linear park by opening the roads to pedestrian, bicycle, and other "people powered" transportation, so the streets can be used for walking, cycling, dancing, playing, and connecting neighbors.
For more info click here.
If you think other events should be on this list or future lists, let us know – Scott@CharlotteStories.com
Comments
comments