The weekend is almost here!
This weekend we'll see tons of live music, shows, and several festivals!
Here are the top 10 things happening around the Charlotte region this weekend:

AspieCon is everything you love about ComicCon combined with the best aspects of a community resource fair. It celebrates the incredibly diverse interests of individuals on the autism spectrum while also providing valuable resources and support for our awesome Aspies and Auties, their families, and their friends.
A kick-off event will be held Friday night from 6:30-9pm
The main event will take place on Saturday and will include:
For tickets or more info click here.
On April 1st, The Anne Springs Close Greenway will be kicking off it's "I Love The Greenway Month" with a fundraising hike-a-thon – the Blue Star Blitz!
The day's festivities will start and end at the Comporium Amphitheater, non-hikers are welcome to enjoy the fun and family friendly activities. DJ Nigel will entertain all morning. Matt Stratford Trio joins us at noon with the start of the Blitz Biergarten, featuring craft beer from more than a dozen breweries.
9am Full Blitz
10:30am Half Blitz
11am Fun Blitz
11am Food trucks and fun
Noon Blitz Biergarten – Don't miss the Greenway beer by Full Spectrum Brewing Co!
To sign up for the Blitz you can either text BLITZ to 717-77 or visit bit.ly/BlueStarBlitz to make a donation or sign up as an individual or team.
The Dan Band is a comedy band created by actor/comedian Dan Finnerty. The band is known for its covers of originally female-performed pop songs.
He'll be performing at the Fillmore this coming Friday evening starting at 8pm.
For tickets or more info click here.
John Royce "Johnny" Mathis is an American singer of popular music and jazz. Starting his career with singles of standard music, he became highly popular as an album artist, with several dozen of his albums achieving gold or platinum status and 73 making the Billboard charts to date. Mathis has now sold well over 100 million records worldwide.
He'll be performing live at the Oven's Auditorium this coming Friday night starting at 8pm.
For more info click here.
Thursday is an American post-hardcore band, formed in New Brunswick, New Jersey in 1997. The band consisted of Geoff Rickly, Tom Keeley, Steve Pedulla, Tim Payne, Andrew Everding, and Tucker Rule.
They will be performing this Saturday at the Fillmore starting at 7:30pm
For tickets or more info click here.
This coming Friday night starting at 7pm, the Charlotte Hornets will be taking on the Denver Nuggets.
For tickets or more information click here.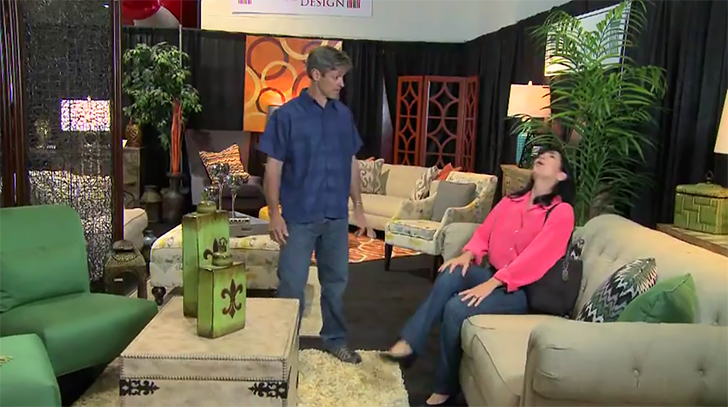 Charlotte's Spring Home Show is coming to the convention center this Saturday and Sunday 10am to 6pm.
The event seeks to inspire, motivate and excite you for your upcoming home improvement – whether it's a minor renovation or a major remodel.
Fore more info or tickets click here.
This coming Sunday, South End's 'Front Porch Sundays' will be starting back up. Shop 50 independent businesses from Charlotte and the surrounding area, drink cold beer from Sycamore Brewing, listen to the sweet tunes of Elonzo Wesley, and grab a bite from one of the three food trucks.
For more info click here.
Uptown Charlotte's murder-mystery dinners begin innocently enough—guests arrive to mingle amid drinks and quiet conversation. As diners munch away, a sudden death interrupts the feasting. A detective arrives to determine who the killer is, inevitably laying blame on one of the audience members. Tablemates work together to prove their innocence and find the real killer through an interactive performance full of hilarious suspects and eye-catching costumes, all the while dining on the included three-course meal and taking advantage of drink specials.
For more information or tickets click here.
This coming Saturday afternoon and evening, the Olde Mecklenburg Brewery will host Charlotte Knights Charities (CKC) and donate a portion of proceeds to CKC.
Take pictures with Knights' Mascot Homer, participate in a raffle, learn about CKC & the Knights, and more!
For more info click here.
If you think other events should be on this list or future lists, let us know – Scott@CharlotteStories.com
Comments
comments