A tragic incident occurred this morning just before noon involving a US Marshall shooting and killing a Charlotte resident while attempting to serve several outstanding warrants.
The incident occurred at the Citgo located at 2235 The Plaza in East Charlotte.
CMPD is now leading the investigation into the specific details of the shooting and what led up to it.
@CMPD is leading the investigation concerning the U.S. Marshals Service shooting incident that developed on Parkwood Ave. and the Plaza earlier today.#Clt #cltnews #CharlotteNC

— Chief Jennings (@cmpdchief) March 23, 2021
CMPD released a statement this afternoon saying:
"On Tuesday, March 23rd, 2021, at approximately 11:06 a.m., officers with the United States Marshals Service – Carolinas Regional Fugitive Task Force (CRFTF) were attempting to arrest a subject with several outstanding warrants. During the warrant service, Deputy Marshals made contact with the subject in the 2200 block of The Plaza. One of the deputies perceived a lethal threat and fired a service weapon, striking the man. The subject was pronounced deceased on scene by Medic. The deceased has been identified as Frankie Jennings, DOB: 03/23/1989. His family has been notified of his death. A firearm was recovered at the scene.
No officers with the CRFTF were injured during this incident. There were not any CMPD officers involved in this incident.
CMPD will be the lead investigative agency for this investigation. The investigation into this case is active and ongoing. As additional information develops, it will be released by the
CMPD's Public Aftairs Office. Anyone with information about this incident is asked to call 704-432-TIPS and speak directly to a Homicide Unit detective. Detective Helms is the lead detective assigned to this case."
According to Queen City Nerve, "A vigil will be held tonight at the intersection at 7 p.m. and people are asked to bring candles and wear something white, as that was Jennings' favorite color."
The following image of Frankie and his son (intentionally blurred to protect identity) is from his Facebook page: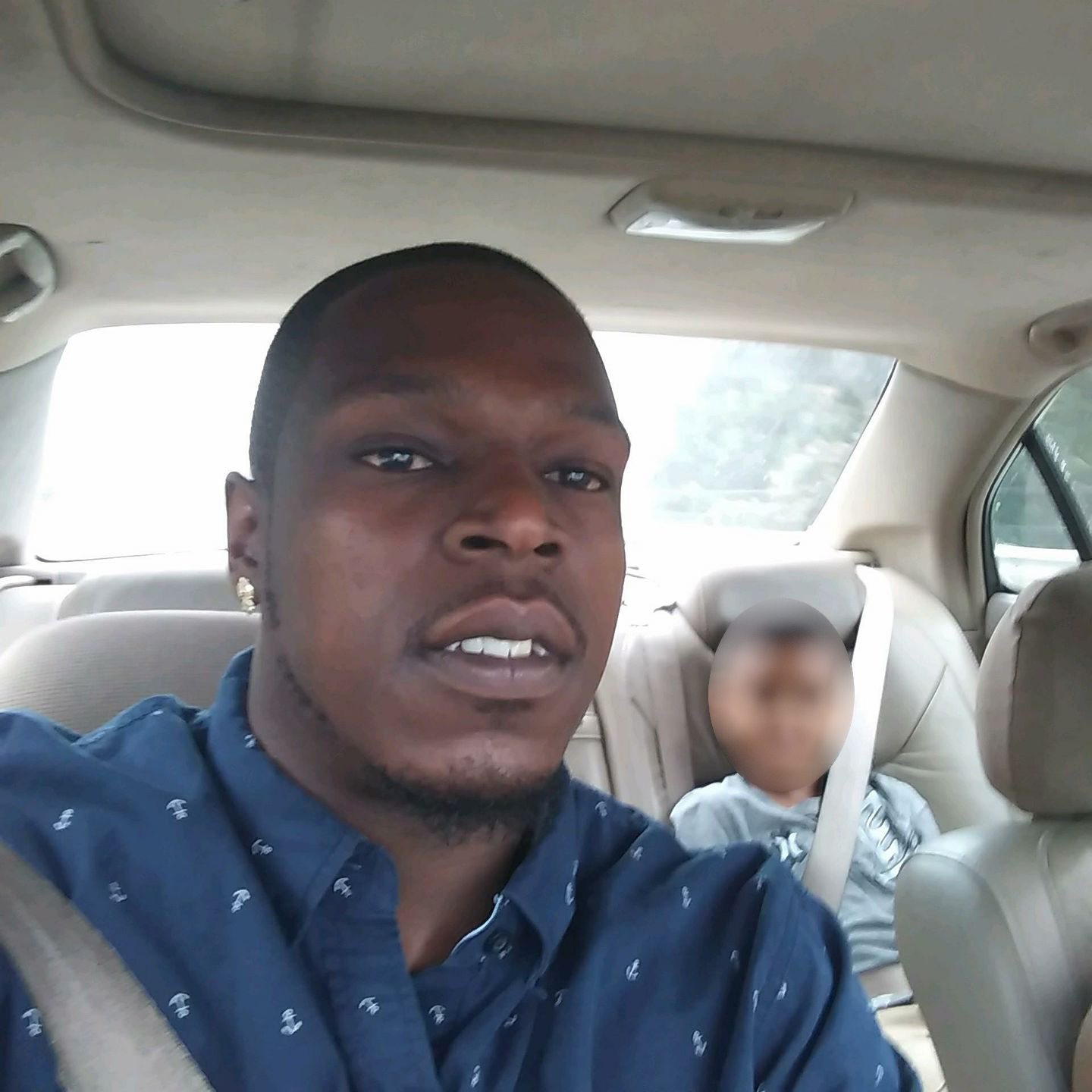 We will update this article as new information is released.
Comments
comments