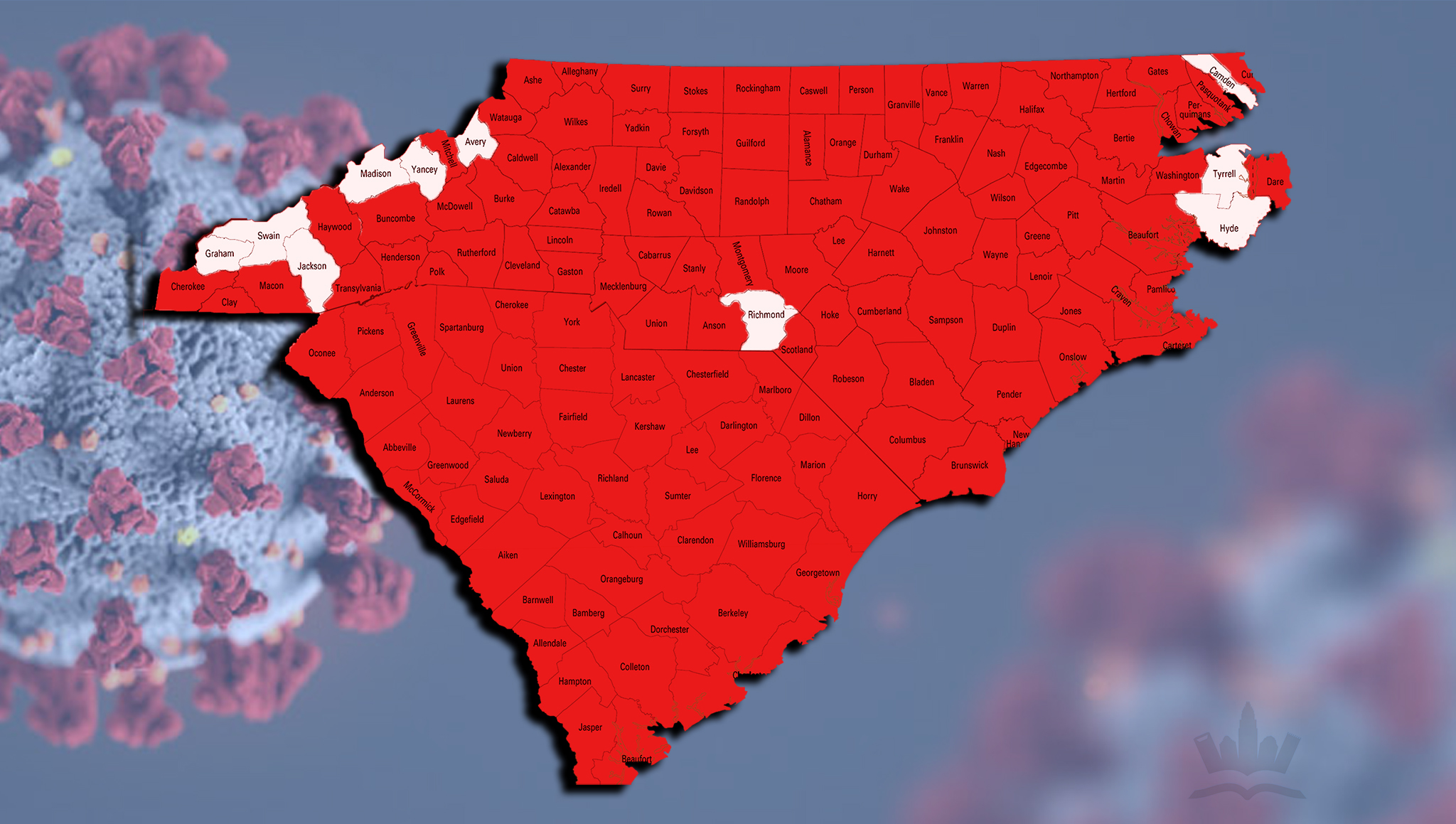 As of 10am on Saturday, April 4th, there are now over 4,000 documented cases of COVID-19 and 53 deaths from the virus across the Carolinas.
North Carolina Health Officials are now reporting a total of 2,336 cases and 19 deaths (601 cases and 3 deaths in Mecklenburg County) and South Carolina Health Officials are reporting 1,700 cases and 34 deaths, according to data collected by Johns Hopkins University.
In light of the spiking number of new cases, the CDC is now recommending that everyone wear "cloth face coverings in public settings where other social distancing measures are difficult to maintain (e.g., grocery stores and pharmacies)". 
Beginning today, several major stores will be limiting the number of customers who are allowed to be in the store at the same time, including Walmart and Home Depot.
According to the CDC, patients with confirmed CoVID-19 infection have reportedly had mild to severe respiratory illness with symptoms of:
fever
cough
shortness of breath
CDC believes at this time that symptoms of CoVID-19 may appear in as few as 2 days or as long as 14 after exposure.
Comments
comments