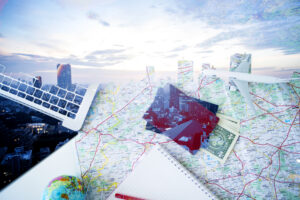 2022 is a new year, and it affords many individuals and families fresh opportunities. You might feel like this is the year that you take that vacation you've talked about for such a long time. A vacation can be your chance to take a mental health break away from your job. You can also have a pleasant time with your family that you will look back on fondly in the years to come.
Where should you go, though? That is the question that preoccupies many families. You might consider Branson, Missouri. If you have never heard of Branson before, you will quickly find that it has a lot to offer. We will talk about some of the top reasons to visit this unique city right now.
There Are Many Fun Shows to See
Fun and elaborate stage shows are part of what Branson is all about. For instance, you can check out the Dolly Parton's Stampede Branson show. It features horses jumping through fiery hoops and other daring feats.
You might want some comedic shows, and if so, you can go see Yakov Smirnoff or the popular Comedy Jamboree. All ages will love these enthralling activities. If you have some young kids in the family, Branson is the place for you.
It Is Relatively Inexpensive
Popular vacation spots abound within the US. You might decide you're set on seeing Las Vegas, New Orleans, Los Angeles, New York, or San Francisco.
All of those are great spots and well worth your time. However, they are also very expensive to visit. 
Even if you look for discounts and deals, these destinations might be out of your price range if you wish to take a vacation and your money is tight.
If so, a destination like Branson might be right up your alley. There are places where you can stay that are nowhere near as expensive as what you would pay in some of the other cities we mentioned. If you look around and compare prices, you will often find that a several-day stay in Branson will cost only a fraction of what you'd shell out in New York or LA.
All of the shows and attractions do not cost all that much, either. Branson prides itself on being a place that families can afford. It remains an enduring tourist destination because of its reasonable prices.
It Is a Family-Friendly Atmosphere
Branson is also a city that wants to be family-friendly and welcoming. It's kitschy, but it's also warmhearted and ready to treat all your family members respectfully.
You can enjoy Branson at any time, whether you're old or young. You can go there with several generations from your family, and there will be something for everyone to appreciate. If you want to avoid debauchery and check out somewhere wholesome, this is the place where you can do it.
Children will love the themed shows, but there are also fine dining experiences you can find if you look for them. You might put the oldest of your kids in charge at the hotel for one night. Tell them to order room service while you and your spouse or significant other go have a date night at one of the upscale restaurants.
Airlines and Hotels Will Give You Credits if You Have to Cancel
At this point, some individuals and families are not sure they want to schedule vacations during 2022. They know that the pandemic is still going on, and there are variants like Omicron that keep showing up.
That can be a little scary, but as long as everyone follows the CDC and WHO guidelines, you should be fine. If you don't have an immunocompromised condition, and you wear masks in public, you can probably take the vacation that you want.
However, if you do schedule a vacation in Branson this year, you will probably see on the various show and hotel websites that they'll extend a refund if you decide you can't make the trip. Now is an uncertain time for many Americans, and your plans could change with little warning.
You can feel confident that if you decide not to go or you want to reschedule, you can do that. Not all the hotels, shows, and airlines will refund your money, but most of them will give you a credit you can use for up to a year after the booking date. That should be enough to convince many families who are on the fence about an upcoming Branson trip.
You Can Make Some Happy Memories
At this point, many families feel like they are not as close as they used to be. Perhaps a significant reason for this is that they aren't spending as much time doing activities together that help them bond.
Going on vacation as a group can help your family reconnect with each other. Branson is already a place that is designed for everyone to have fun together. If you want to head to a destination that has tons of fun activities, this should be at the top of your list.
You might allow each family member to pick out some activities they want to do. That way, you can be sure everyone will feel happy and involved. You can always check out the shows and go shopping, but there are also some lovely nature walks you can take in the Branson area if the weather is nice.
You can take lots of pictures and treasure them later. Once all your kids go off to college or have moved into their own homes, you will likely think back on these times you spent together and smile.
Branson is a hidden treasure with a lot to offer. Once you start learning more about it, you will probably want to visit there, not just once, but many times. The people who live there are charming and welcome tourists with open arms. It's lighthearted Americana that you can't resist.  
Comments
comments