North Carolina vs International Online Casinos – Where is it Going?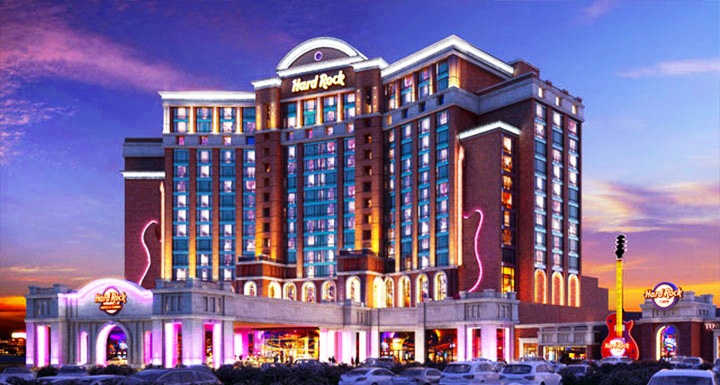 Few states seem to dislike gambling quite as much as North Carolina, and the United States is generally more restrictive than comparable Western nations such as Canada, the United Kingdom, and other European countries. But with a new, and sizeable, casino given the go ahead to open in the state, might it finally be following the trend and liberalize its laws regarding gambling both in the real world and at online casinos? It would make sense, given players from the US can already take advantage of international online casinos.
North Carolina's Gambling History and International Online Casinos
Laws restricting gambling in North Carolina actually predate the War of Independence, with gambling debts exceeding £100 being invalidated (1749) in a bid to dissuade people from excessive gambling. This was tightened up in 1753 when gambling debts were entirely invalidated and daily losses were capped at 40s (that's 40 shillings, or £2 at the time), with the cap falling to 5s a decade later.
Since then the state has had a pretty tight grip on gambling, and taken legislative measures against it. When 1800 rolled around table games and card games, in public, had been banned. There have been a few exceptions to this stringent approach, with lotteries (often aimed at fundraising for good causes) popping up now and then in the 19th century.
Whilst legal attitudes in North Carolina have stayed rooted in opposition to gambling, to a certain extent these preferences have been sidestepped by technological progress. The advance of the internet and the proliferation of international online casinos means that even US players can win real money playing slots, or table game classics such as blackjack, poker, baccarat, and roulette. The international scene has plenty of great casinos and games to try, not to mention welcome bonuses. So players in America can take full advantage of the online slots, roulette, blackjack, and other games that are far more tightly regulated when it comes to real world casino gambling in their own state.
Just as newspapers, retail, broadcasters, and sport have had to take into account the new reality presented by the internet, so international online casinos make something of a mockery of stringent state and national legislation. As we'll explore in more detail below, even North Carolina's traditionally antagonistic view of gambling may be changing.
International online casinos aren't going anywhere, and online gambling is something that US authorities can either welcome (and the associated tax returns likewise) or leave to other nations.
Recent Changes and the State of Online Gambling
A longer lasting lottery was founded in 2006: the North Carolina Educational Lottery, which includes scratch cards and multi-jurisdictional games. The vast majority of the proceeds are spent in prizes and educational spending.
The United States is generally more restrictive when it comes to gambling than many nations in the West, and North Carolina is one of the most hardline states when it comes to wagering. Nationwide, this is changing somewhat, as new casinos are established and laws regarding gambling become liberalized. That's not to say that gambling in NC is impossible. You can play the lottery, bingo, and engage in charitable gambling. Plus sports betting has recently been permitted (although you must be within specific casinos to do this).
Speaking of which, you can play at casinos in North Carolina, but there is a requirement: these must be on designated casinos within Indian lands. State laws forbid gambling at domestic online casinos (overseas online casinos are a murky grey area).
North Carolina remains one of the most restrictive states when it comes to gambling, which suggests that online gambling may stay off-limits. But other states have been opening things up, and a new casino recently received federal approval, so perhaps there's a glimmer of light for the prospect of online gambling.
If online casino betting is opened up in North Carolina this could prove advantageous for players in a number of ways. The fact that brick-and-mortar casinos take up real estate means that they come with heavier associated costs (heating, staffing, rent, and so forth) whereas online mobile casinos do not. Because of this, the house edge tends to be lower at online casinos, meaning that players stand a better chance of finishing ahead.
There's another advantage that ties into the tribal rivalry (explained further below) seen in North Carolina. When differing providers feel like competitors in the same marketplace, this can cause tensions to flare up. Because the internet is an ephemeral space, such conflict does not occur.
International online casinos are readily available, and the absence of US providers simply means that players from the US play online slots, roulette, and blackjack at casinos from Canada, the United Kingdom, and elsewhere. Companies in other countries make profits, and treasuries in other nations receive the associated tax. There has been a general trend of loosening the relatively tight laws around online gambling in the US in recent years, and if this continues it may prove beneficial even for states that have historically taken a dim view of wagering.
New Casino in Kings Mountain, near Charlotte
Perhaps one of the reasons for North Carolina's reluctance to embrace gambling is that objections can be raised from unexpected sources. Some of the question marks raised against a casino proposal were by the Eastern Band of Cherokee Indians, who had already enjoyed success in operating casino games in North Carolina. The permission granted for a tribe based in South Carolina has raised concerns about competition, prompting the Eastern Band to pen a formal protest some years ago.
One more advantage of gambling online at international casinos is that it neatly avoids the political rivalry of different tribes in this area. Indeed, instead of visiting competing real world casinos, online casinos enable players to simply pick up and play using their mobile devices (and even desktops don't require one to leave one's home, which is especially handy during the tedium of a lockdown).
However, despite the objections, in March 2020 the green light was given by the federal government for the proposed $273m new casino to be constructed 35 miles from Charlotte. This enormous new gambling complex is set to be a boon for the local economy, creating more than 3,000 jobs. It also marks success after decades of work for the South Carolina-based Catawba Indian Nation (this will be their first official casino).
The casino will be built in Kings Mountain, just off I-85. In a statement, Catawba Chief William Harris expressed gratitude for the decision, adding that the site was close to current tribal land holdings and in an ancestral area that has been occupied by the Catawba since time immemorial.
Increased competition can drive down casino profits, as establishments compete to win and retain players. When considering gambling laws it's easy to only think about technological process and liberalization, but sometimes local considerations, even ones that go back centuries and more, are just as important.
And it's not just a question of history; the money generated by tribal casinos can fund substantial projects, including hospitals, schools, and youth centers. This also lends financial stability to tribes, who otherwise (in this example) may rely on seasonal tourism.
Comments
comments