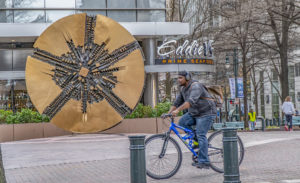 With nearly 75 percent of patients hospitalized for coronavirus being at least 50 years old, and around 90 percent having pre-existing conditions, it's important for states with larger vulnerable populations to have greater protective measures. Vulnerability isn't just health-related, though, as many people are harmed by the economic effects of the pandemic. To show where the biggest concentrations of "at-risk" people live, the personal-finance website WalletHub today released its report on the States with the Most Vulnerable Populations to Coronavirus.
To identify which states have the highest concentration of vulnerable people, WalletHub compared the 50 states and the District of Columbia across 28 key metrics in 3 overall categories: medical vulnerability, housing vulnerability and financial vulnerability. Our data set ranges from the share of the population aged 65 and older to the share of the homeless population that is unsheltered and the share of the entire population living in poverty.
South Carolina was ranked the 9th lowest and the list and North Carolina was ranked the 11th lowest, along with having the lowest unemployment recipiency rate in the nation at 9.32 percent, which is 6.1 times lower than in New Jersey, the highest at 57.17 percent.
States with the Most Vulnerable Populations to COVID-19
| Overall Rank | State | Total Score | 'Medical Vulnerability' Rank | 'Housing Vulnerability' Rank | 'Financial Vulnerability' Rank |
| --- | --- | --- | --- | --- | --- |
| 1 | West Virginia | 72.32 | 1 | 23 | 8 |
| 2 | Louisiana | 65.31 | 5 | 30 | 1 |
| 3 | Mississippi | 64.66 | 6 | 12 | 2 |
| 4 | Arkansas | 63.12 | 4 | 5 | 15 |
| 5 | Alabama | 62.94 | 3 | 20 | 9 |
| 6 | Kentucky | 61.37 | 2 | 26 | 16 |
| 7 | Florida | 60.50 | 8 | 13 | 3 |
| 8 | Tennessee | 58.10 | 7 | 22 | 5 |
| 9 | South Carolina | 55.82 | 9 | 16 | 11 |
| 10 | Georgia | 55.50 | 11 | 17 | 4 |
| 11 | North Carolina | 51.59 | 14 | 28 | 6 |
| 12 | New Mexico | 50.86 | 24 | 3 | 10 |
| 13 | Oklahoma | 50.82 | 15 | 18 | 14 |
| 14 | Delaware | 49.42 | 10 | 43 | 24 |
| 15 | Texas | 49.21 | 17 | 15 | 12 |
| 16 | Indiana | 48.18 | 12 | 49 | 13 |
| 17 | Arizona | 47.33 | 25 | 10 | 7 |
| 18 | Nevada | 47.11 | 18 | 11 | 26 |
| 19 | Missouri | 45.65 | 22 | 21 | 20 |
| 20 | Michigan | 45.44 | 13 | 47 | 31 |
| 21 | Ohio | 45.03 | 16 | 36 | 29 |
| 22 | Maine | 44.69 | 21 | 24 | 27 |
| 23 | Oregon | 44.61 | 27 | 2 | 35 |
| 24 | Maryland | 42.62 | 20 | 44 | 28 |
| 25 | Kansas | 41.76 | 23 | 29 | 33 |
| 26 | Pennsylvania | 41.75 | 19 | 33 | 38 |
| 27 | New York | 40.48 | 26 | 48 | 17 |
| 28 | California | 40.13 | 41 | 4 | 19 |
| 29 | District of Columbia | 39.50 | 28 | 51 | 18 |
| 30 | Virginia | 39.11 | 29 | 42 | 23 |
| 31 | South Dakota | 38.39 | 37 | 14 | 30 |
| 32 | New Hampshire | 37.93 | 36 | 35 | 21 |
| 33 | Hawaii | 37.25 | 38 | 1 | 47 |
| 34 | Rhode Island | 36.39 | 31 | 50 | 22 |
| 35 | Alaska | 36.21 | 45 | 7 | 25 |
| 36 | Illinois | 36.01 | 33 | 40 | 32 |
| 37 | Idaho | 35.44 | 44 | 9 | 34 |
| 38 | North Dakota | 35.28 | 30 | 37 | 43 |
| 39 | Nebraska | 34.81 | 32 | 41 | 36 |
| 40 | New Jersey | 34.80 | 35 | 32 | 40 |
| 41 | Washington | 34.13 | 42 | 6 | 44 |
| 42 | Wisconsin | 32.70 | 39 | 34 | 37 |
| 43 | Wyoming | 31.97 | 48 | 19 | 39 |
| 44 | Connecticut | 31.22 | 40 | 31 | 42 |
| 45 | Iowa | 30.83 | 34 | 39 | 51 |
| 46 | Montana | 30.52 | 49 | 8 | 45 |
| 47 | Vermont | 29.85 | 46 | 27 | 46 |
| 48 | Massachusetts | 27.67 | 43 | 45 | 49 |
| 49 | Minnesota | 26.77 | 47 | 38 | 50 |
| 50 | Colorado | 23.33 | 51 | 25 | 41 |
| 51 | Utah | 21.90 | 50 | 46 | 48 |
Comments
comments