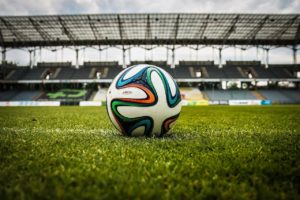 It's finally here! After a four-year wait, the 2022 FIFA World Cup is just around the corner. And this time, it's going to be bigger and better than ever. With a field of 32 teams competing in Qatar, there will be more opportunities for upsets and Cinderella stories than ever before.
But of course, we're most interested in cheering on the United States Men's National Team. Indeed, with the team having out on qualification for the 2018 FIFA World Cup, there will be fans that will be looking to get as much as they can from the upcoming competition.
Here are some of the best ways to show your support for the squad during the tournament.
Fly Your Flag High: One of the best ways to show your support for any team is by flying their flag. And when it comes to the World Cup, that means flying the stars and stripes. Make sure to hang your flag high and proud so that everyone knows you're backing the USMNT. You can even get creative and paint your face red, white, and blue or wear a jersey of your favorite player. Whatever you do, make sure you let your patriotism shine through.

Organize or Join a Watch Party: Soccer is always more fun when watched with friends, so consider organizing or joining a watch party for each of the USMNT's games. Whether you watch at a bar, restaurant, or someone's home, being surrounded by other fans will only add to your experience. Plus, it can help create a more festive atmosphere as you all cheer on the team together. Just make sure to wear your colors proudly! Indeed, the watch party could be an opportunity to also place bets on the matches that involve the team, especially as there are various

betting markets

that are now possible to utilize that offer competitive odds.

Follow Along on Social Media: If you can't make it to Qatar for the tournament or just want another way to follow along with all the action, make sure to follow USMNT on social media. The team's official accounts will be posting updates throughout the tournament, so you can stay up-to-date on everything that's going on both on and off the field. You can also follow along with #USMNT or #OneNationOneTeam hashtags to see what other fans are saying about the squad.

Donate to USMNT Programs: Finally, one of the best ways to support USMNT is by donating to programs that help develop young players. There are a number of great organizations out there like

U.S. Soccer Foundation

and U.S. Club Soccer whose mission is to grow soccer in America from the ground up. By donating money or volunteer hours to these groups, you'll be helping ensure that future generations of American soccer stars have every opportunity available to them as they pursue their dreams of playing in a World Cup one day. 
Conclusion
These are just a few of the many ways you can show your support for USMNT during the 2022 FIFA World Cup in Qatar. So whether you're flying your flag high, organizing a watch party with friends, following along on social media, or donating to youth soccer programs, make sure you do whatever you can to cheer on our boys in Qatar!
Comments
comments