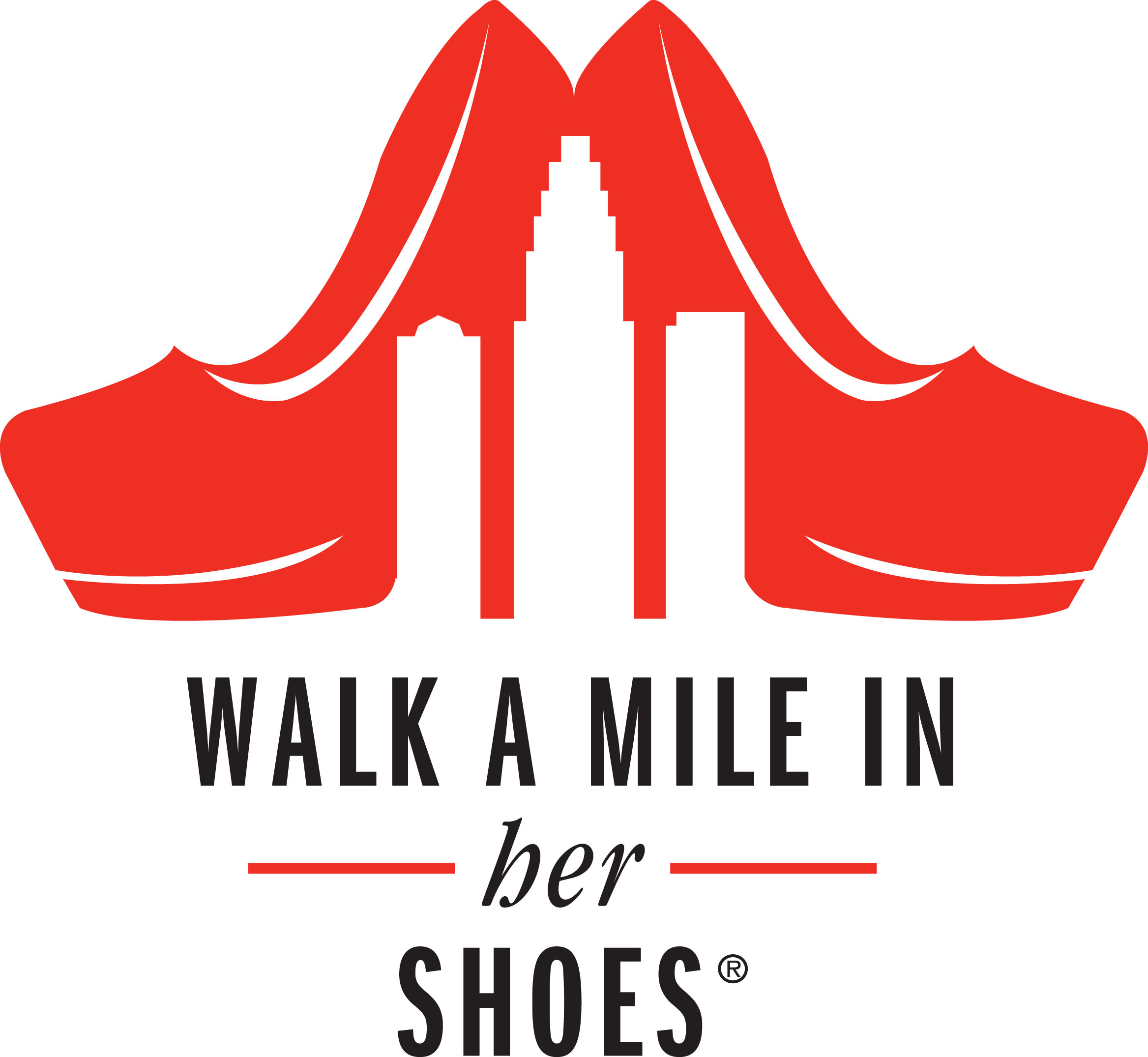 What started as quality time with Dad has turned into a mission to help others for 13-year-old Cash Cooke. This year's Walk a Mile in Her Shoes® virtual event on May 15 will mark his sixth year walking to raise awareness and crucial funds for Mecklenburg County survivors of domestic violence and sexual assault.
"I walked at first because my dad wanted me to tag along," said Cash. "I was in elementary school then, but as I continue to walk, I see what it means to so many people to help, and I want to keep helping too." The 2021 walk will be the eighth time his father, Shane Cooke, has participated in the event.
Join Cash in supporting survivors at the 10th annual walk on May 15. How can you get involved?
Visit the Walk a Mile in Her Shoes® webpage, or follow this step-by-step guide:
Register yourself/your team.
Create your Give Lively fundraising page (don't forget to share with family and friends).
Download (pdf) our Champions fundraising guide.
Once you've registered and created your fundraising page, it's time to don some heels and start posting photos and videos on Facebook and Instagram! Have fun and get creative – strike a yoga pose, wash your car, turn cartwheels down the sidewalk.
Pick up your Walk a Mile in Her Shoes® T-shirts May 11 from 4-6 p.m. at NoDa Brewing Company, 2921 N. Tryon St. in Charlotte. NoDa will donate $1 per every WAM American lager—yep, they created a custom brew named for this event!—sold on May 11.
Visit www.safealliance.org/walkamile to register to walk and set up your Give Lively fundraising page.
Comments
comments