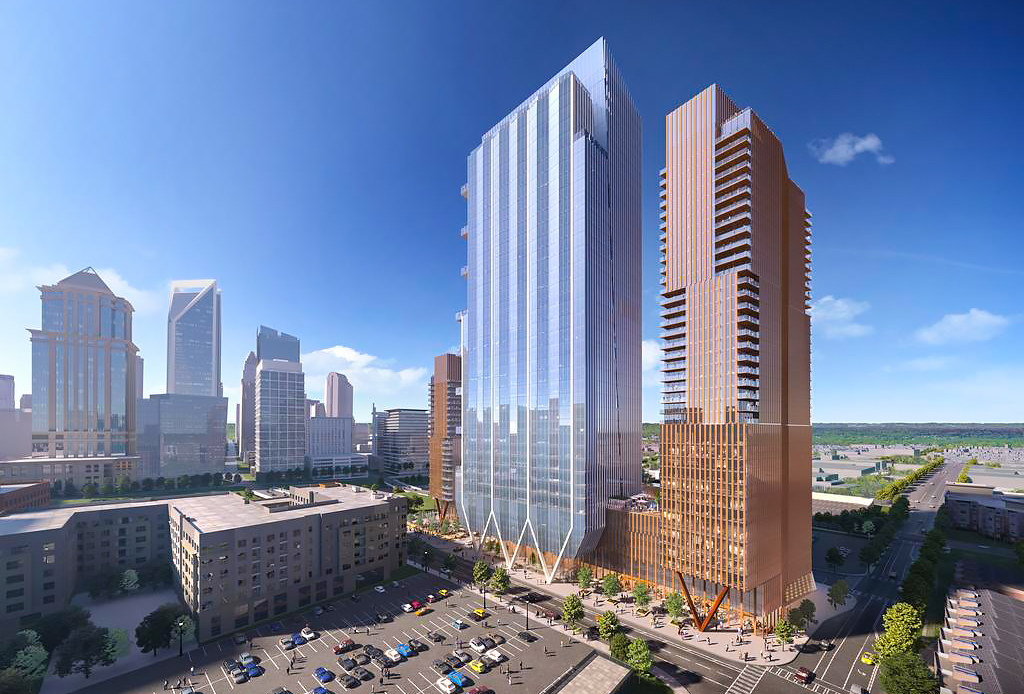 An ambitious new project in Charlotte's South End is about to transform Charlotte's skyline with the construction of the first 40+ story high-rise outside of Uptown.
Yesterday, Riverside Investment and Development unveiled new renderings and further details about the previously announced $750-million 3-story project at 1111 S. Tryon Street (the old Midnight Diner site).
The newly named 'Queensbridge Collective' will include a 42-story, 750,000 square foot office tower, sandwiched between a 38-story apartment tower and a second 30-story apartment tower, with ground-floor retail and an outdoor plaza meandering between the towers.
Riverside is working with architecture firm Goettsch Partners to give the project a modern and lasting aesthetic.
View this post on Instagram
"We are very excited and honored to join the Charlotte business community and help transform the area between Uptown and South End, creating a world-class live-work-play environment that will contribute to the city's already impressive growth story," Riverside COO Anthony Scacco noted in a press release. "We look forward to continuing our partnership with local officials to ensure thoughtful urban planning at this important location."
As part of the redevelopment agreement with the City of Charlotte, Riverside agreed to invest in a "robust set of right of way and street network enhancements, to ensure positive street network & traffic flow for Morehead Square Drive, S. Tryon Street, E. Carson Boulevard and E. Morehead Street".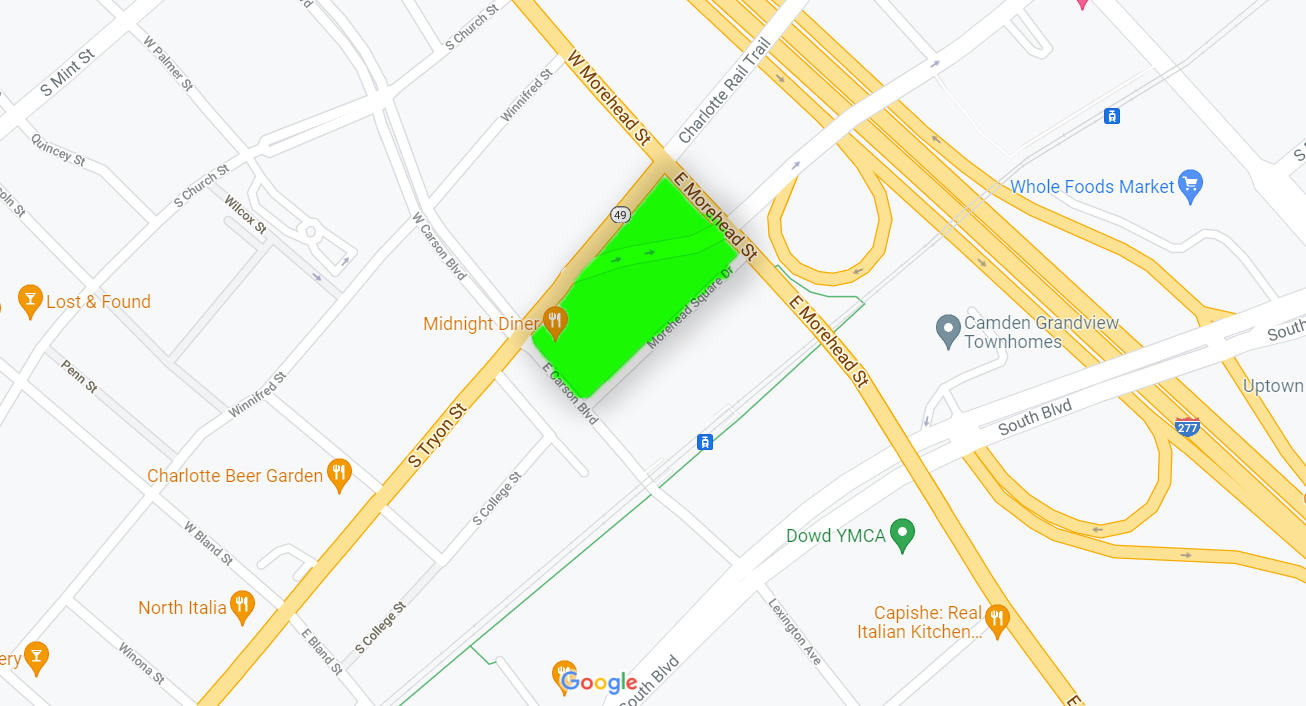 Construction is now planned to start by the end of this year.
The owner of the Midnight Diner plans on moving it to another location in Charlotte.
What do you think about the new project? 
Comments
comments