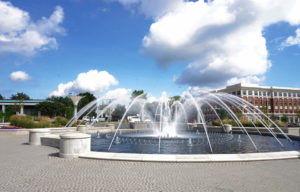 If you're looking to pick up some back to school supplies for this upcoming season, you might want to head down to South Carolina this weekend. The Palmetto State is hosting their annual tax-free weekend on thousands of items in stores across the state.
According to officials, it's been estimated that shoppers saved over $3 million in sales taxes last year.
This weekend's sale in South Carolina covers everything kids might need when they go back to school, including clothing, computers, musical instruments, and even pillowcases.
According to SC REVENUE RULING 10-7;
(a) sales taking place during a period beginning 12:01 a.m. on the first Friday in
August and ending at twelve midnight the following Sunday of:
(i) clothing;
(ii) clothing accessories including, but not limited to, hats, scarves, hosiery, and
handbags;
(iii) footwear;
(iv) school supplies including, but not limited to, pens, pencils, paper, binders,
notebooks, books, bookbags, lunchboxes, and calculators;
(v) computers, printers and printer supplies, and computer software;
(vi) bath wash clothes, blankets, bedspreads, bed linens, sheet sets, comforter
sets, bath towels, shower curtains, bath rugs and mats, pillows, and pillow
cases.
(b) The exemption allowed by this item does not apply to:
(i) sales of jewelry, cosmetics, eyewear, wallets, watches;
(ii) sales of furniture;
(iii) a sale of an item placed on layaway or similar deferred payment and
delivery plan however described;
(iv) rental of clothing or footwear;
(v) a sale or lease of an item for use in a trade or business
This weekend's tax sale runs from midnight tonight until 11:59 p.m. Sunday.
The Rock Hill Galleria Mall will also be holding a massive back-to-school block party on Saturday from 10am-2pm featuring;
Free bookbags and select school supplies for up to 2,000 students
Free dental screenings for kids by Colgate Dental Van & A Healthy Smile
Free heart health screenings for adults by Piedmont Medical Center and York County Free Clinic
Free identification cards for 200 students
Free kids meals from Showmars for 200 students (selected at random)
Free photos from On the Spot Photo Booth
Get Fit Kid Zone coordinated by Keystone Substance Abuse Services
Teen Zone coordinated by Boys & Girls Clubs of York County & Affinity Health Care

Door prizes & special discounts
Find out more at back2schoolblockparty.com
Comments
comments