Saudi Arabian Prince Alwaleed Bin Talal Alsaud (currently the #41 richest man in the world with an estimated net worth of $17.3 billion) just announced plans to build the tallest building in America in Charlotte, North Carolina.
The 160 story multi-use development will be named the "Golden Spire", playing off Charlotte's gold rush past. The new ultra high-rise will be located on the corner of Davidson and 7th Street and will straddle four city blocks. In a increasingly popular engineering feature for ultra-high rises, the building will actually "float" above the street so that traffic will not be impeded. The first two stories at the base of the 160 story building will be home to dozens of new eclectic retail shops with middle-eastern flavor. Said developer Jon Portsmith, "Charlotte is quickly becoming a world class city and The Prince has decided to become the focus…"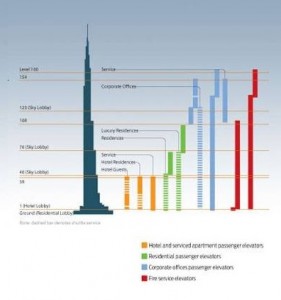 Said Portsmith – "It's been far too long since a new signature tower has been announced. We keep seeing new offices, new development, but nothing for the younger-something crowd to jump on board with. We are excited to be the first after so many others."
While most of The Golden Spyre's top 20 floors will be reserved for Prince Alwaleed's personal living quarters and guest penthouses, there will be over 1,000 residential condos that will be available to anyone who can produce enough cash. Square footage will range from just under 400 square feet to up to 1225 square feet lofts. Prices for the loft condos will range from $6,000,000 to over $700,000,000, depending on upgrades.
Construction is set to begin on April 1st.
Please share;
[one_third]


[/one_third] [one_third]


[/one_third] [one_third_last]


[/one_third_last]
Comments
comments