Rescue Ranch has reopened its doors and education programs to the public with guidance from the state's Phase Two guidelines. There are several options for local families to safely engage with the ranch's over 80 animal ambassadors, while participating in humane animal education.
Rescue Ranch is also partnering with Restore Global to support local families with its COVID-19 Pet Food Assistance Program. Families affected by the pandemic with loss of jobs, can apply for free dog and cat food on the nonprofit's website at rescueranch.com.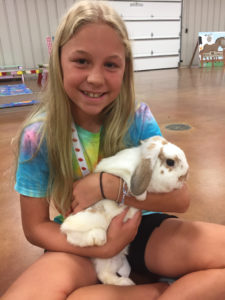 Private tours are available for families of nine or less each day at 10 a.m. and 1 p.m. Tours will be conducted in a private and sanitized room with multiple animal interactions. Each tour takes approximately an hour to an hour and a half. After the tour, guests will have access to the nature trails and playground and are invited to bring a snack or picnic lunch to enjoy outside.
Private tours are $20 for adults and $10 for children and required reservations 48 hours in advance.
For more information on any of these events, including to RSVP, registering for camps, or on the Rescue Ranch COVID-19 Pet Food Assistance Program visit, rescueranch.com or call (704) 768-0909.
Comments
comments