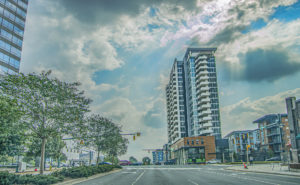 As the COVID-19 pandemic and its ensuing economic fallout continue to overwhelm renters across the country, Charlotte is now starting to see rental rates decrease after decades of increases.
Apartment list has just released their
September rental report
for Charlotte showing rates decreasing in Charlotte, but increasing in many of our most popular bedroom communities:
Here are some of this month's highlights:
Rents in Charlotte have now decreased 1.3% since the start of the pandemic in March.

Year-over-year rent growth in Charlotte currently stands at -0.6%.

Median rents in Charlotte currently stand at $1394 for a 1-bedroom apartment and $1,653 for a two-bedroom.
On a national level, Charlotte is roughly in the middle, with the largest decrease in San Francisco and the largest increase Virginia Beach:
Comments
comments