As Charlotte's population continues to rise, so do rental prices around our city.
ApartmentList.com just released their June 2019 rental report, showing the Queen City experiencing one of the sharpest rent spikes in the past 12 months, with rates increasing an average of 0.4% over the past month (bringing the total year-over-year increase to 2.2%).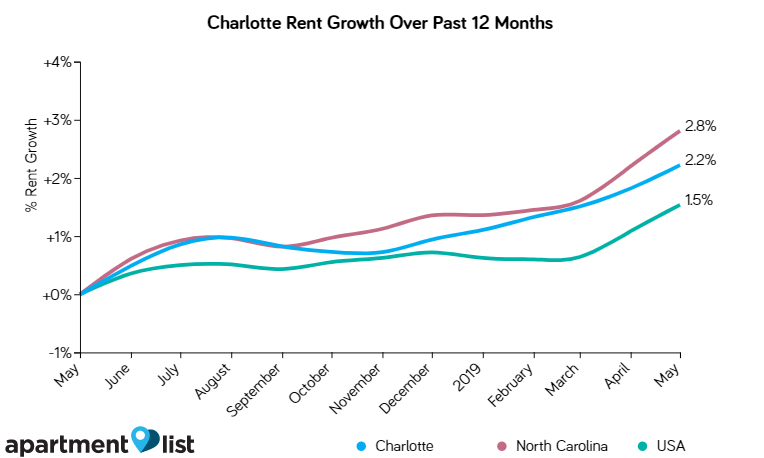 Rent increases have been occurring not just in the city of Charlotte, but all across our state. Ever one of the largest 10 cities in North Carolina are now seeing significant price increases.
In spite of the trend, however, Charlotte prices are still relatively moderate compared to other major cities across the country.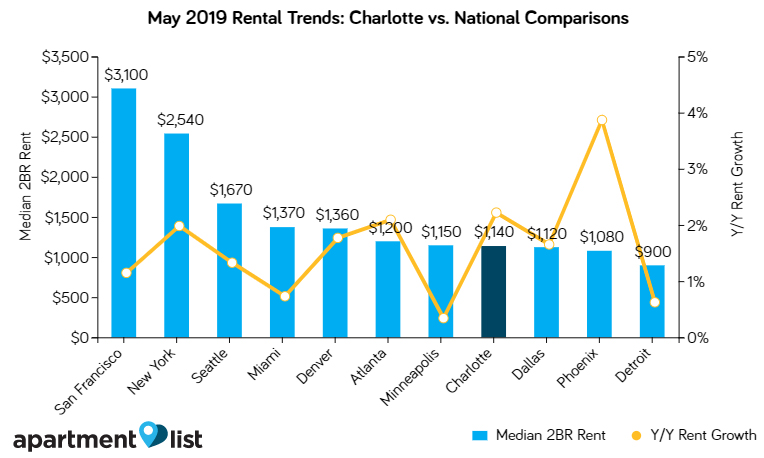 Charlotte's median two-bedroom rent of $1,140 is slightly below the national average of $1,190. Nationwide, rents have grown by 1.5% over the past year compared to the 2.2% increase in Charlotte.
While Charlotte's rents rose moderately over the past year, many cities nationwide also saw increases, including Phoenix (+3.9%), Atlanta (+2.1%), and New York (+2.0%).
Renters will find more reasonable prices in Charlotte than most comparable cities. For example, San Francisco has a median 2BR rent of $3,100, which is more than two-and-a-half times the price in Charlotte.
For more information check out the national report.
Comments
comments