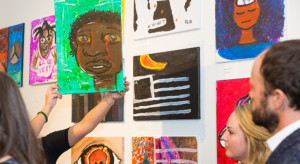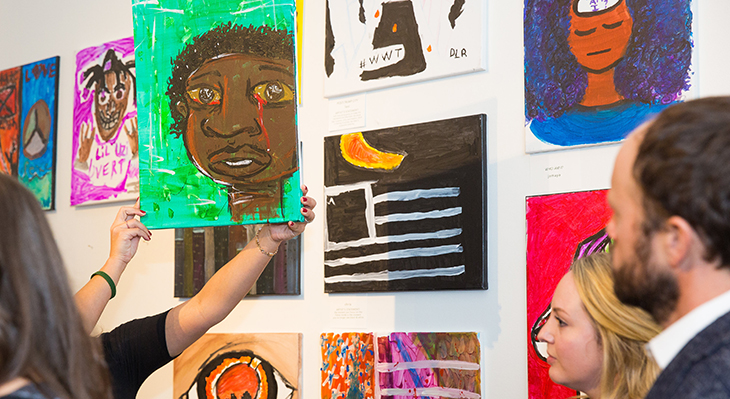 Applications for York County's Regional Artist Project Grant (RAPG) are now available. The RAPG provides awards for individuals and groups of unincorporated artists wishing to pursue projects that further enhance their artistic development by attending a professional development experience or purchasing/renting a piece of equipment. The RAPG is open to eligible artists in all disciplines and provides an all or nothing grant of up to $2,000.
The York County Arts Council's Executive Director, Debra Heintz said, "More and more, organizations are thinking and planning regionally for maximum benefit to their stakeholders. This is a great opportunity to participate in a regional program that crosses county and state lines. The return on this small $600 annual investment has brought thousands of dollars to York County artists who compete very well in the juried grant process. We are pleased to be a part of this partnership with the Arts and Science Council and the other North Carolina counties."
Guidelines and applications are available at yorkcountyarts.org (The Arts > Grants > Regional Artist Project Grants) and must be submitted online by noon on Tuesday, October 1, 2019. The Arts & Science Council is hosting workshops in Charlotte and Matthews, NC for artists interested in learning more about the grants.
The RAPG is funded in part by the Arts and Science Council, the Arts Council of York County, arts councils in eight North Carolina counties, the North Carolina Arts Council and the Blumenthal Endowment.
The Arts Council is headquartered in downtown Rock Hill, a state-recognized cultural district. For more information on grants offered through the Arts Council, and Arts Council events, contact the Arts Council of York County at 803-328-2787, by email at arts@yorkcountyarts.org, or visit our webpage at http://www.yorkcountyarts.org.
Comments
comments