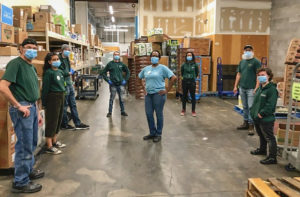 The projected death toll in North Carolina has just been significantly reduced thanks to our sweeping social distancing and stay at home directives, according to new data from the University of Washington.
While many are still disregarding social distancing orders, there have been enough people staying at home to reduce the number of projected deaths in our state from over 2,400 people to about 500.
The new projections also indicate that we will likely have enough hospital beds and intensive care units to handle the surge of COVID-19 patients.
These numbers and projects are based on a relatively small amount of data, so extreme caution must be taken before making any substantial behavioral changes. It's crucial that we all still obey North Carolina's Stay At Home Order if we hope to see the lowest number of deaths possible.
There are now 2,900 active COVID-19 cases in North Carolina and there have been 43 COVID-19 related deaths. There are now 733 active COVID-19 cases in Mecklenburg County and there have been 7 COVID-19 related deaths.
According to the CDC, patients with confirmed CoVID-19 infection have reportedly had mild to severe respiratory illness with symptoms of:
fever
cough
shortness of breath
CDC believes at this time that symptoms of CoVID-19 may appear in as few as 2 days or as long as 14 after exposure.
Comments
comments