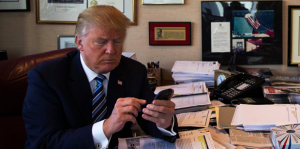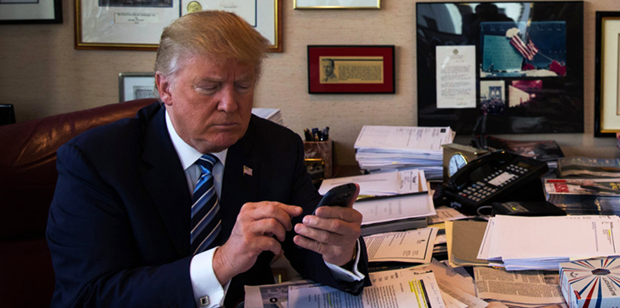 The White House just announced that President Donald Trump will be making an additional Charlotte-area stop on Friday to sign a new executive order.
Last Friday, we broke the news that President Trump will be holding a private fundraiser at his own golf course on Lake Norman for North Carolina congressional candidate Mark Harris (9th district – Republican) and U.S. Representative Ted Bud (13th district – Republican) on Friday, August 31st.
According to the White House, at around 2:00 pm Friday afternoon, President Trump will also stop at Central Piedmont Community College's Harris Conference Center in the Elizabeth Neighborhood, where he'll deliver remarks and sign an executive order titled "strengthening retirement security in America."
A spokesperson noted that the order is part of a policy "to promote programs that enhance retirement security and expand access to workplace retirement savings plans for American workers."
The president will be joined by Secretary of Labor Alexander Acosta and Linda McMahon, administrator of the Small Business Administration.
The president's visit is expected to cause massive traffic delays as he arrives at the Charlotte Douglas Airport, travels to CPCC, then up to Lake Norman via I-77 North, and back down to Charlotte Douglas in the evening.
If you live or work anywhere near the Billy Graham Parkway, Uptown, or along the I-77 corridor between exits 6 and 35, it may be best to work from home or take the day off, as all streets along the President's motorcade route will be shut down at various times throughout the day.
UPDATE: 8/29/2018 11:30am
The North Carolina Republican Party has just announced that the event location has been changed from the Trump National Golf Course on Lake Norman to the Carmel Country Club in Charlotte.
Tickets are now available, ranging in price from $1,000 to $25,000.
Comments
comments