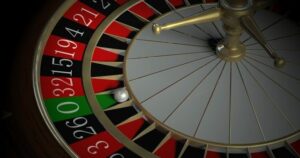 Since its beginnings in the 1990s, online gambling websites have continuously challenged technological developments and incentivized advancements. As the North Carolinian legislature is processing a bill to legalize online gambling, let's have a look at how online gambling has impacted the digital world.
For the past three decades, people all over the world have been able to entertain themselves with wagering and classic games in an online casino. Today, gambling is at the forefront of technological advancement through its incorporation of cryptocurrencies and the digital realm of the metaverse. 
The inherent innovative culture of the online gambling market aids in working towards a more integrated digital world, at the same time as it provides useful feedback for digital economic security. Below, we will discuss a few different ways that the gambling market has effectively achieved these functions. 
Multifunction and integratory platforms 
Perhaps more so than most other digital platforms, online gambling forced technology to be integratory between several different sectors. An online casino needed not only to publish its actual games and allow for game developers to make updates, but it also needed to create websites that cooperated with economic institutions, legal safety measures, marketing firms, etc. On top of this, the format needed to have an even greater focus on customer experience, such as good graphics, easy navigation, and customer service. 
Multi-transactional opportunities 
Online casinos are also economically unique in that there are several transactional processes in play all the time. Whereas most websites offer one-way purchases, gambling platforms need to handle both deposits, withdrawals, and exchanges between players on their platforms through games such as live poker or blackjack. 
Due to the large amount and functions of gambling transactions, online casinos have also been among the first organizations to accept revolutionary currencies such as crypto. The blockchain technology behind cryptocurrencies has helped reevaluate economic security online, and the widespread use of crypto on gambling platforms has helped the currency lower stigmas around the currency's transactional values.  
Metaverse entrepreneurs
One of the newest cut-edge developments in technology is the evolution of the metaverse. The metaverse is a social digital platform where users interact as avatars to make transactions, socialize, attend concerts, etc. Though the platform hasn't yet reached its peak, gaming developers have already begun adapting to the metaverse system. 
Users can already find a plethora of metaverse casinos within the metaverse landscape. Furthermore, the metaverse developments have led to experimentation with non-fungible tokens (NFTs), and earlier this spring a gaming developer released the first ever NFT slot machine in the Lucky Degens Embassy located in Decentraland. 
North Carolina's gambling
Despite online gambling not yet being legal in North Carolina, the state is steadily working towards it. As of March 2021, North Carolina became the 21st state to legalize sports betting. However, similarly to many other US states, the law only considered in-person wagering. North Carolina houses two legal retail sportsbooks in the western part of the state. 
The SB 688 bill currently on the table seeks to expand the legal wagering to allow for both several new physical retailers as well as the legalization of online gambling. The bill proposes an 8% tax on adjusted gross revenues of online wagering, of which 50% would go back to aid local authorities to provide a variety of entertainment events throughout the state. 
The bill has already passed in the state senate as of November of 2021, and is now being processed in the House of Representatives who opened their session in May. If the bill passes in the House, it also has to be signed by the governor who officially signs it into law. 
NC disclaimer  
Please keep in mind that gambling is restricted in North Carolina, and that gambling with the chance to win money may be prosecuted as a Class 2 misdemeanor. Gambling is only legal in the state if it is conducted at one of the two tribal gaming establishments and if done in person. Raffles and bingo is allowed if conducted by a non-profit organization. You can read more about NC gambling legislation here. 
Gambling legislation throughout the country is changing rapidly, and laws especially vary between legalizing physical and online gambling. Hence, this article is written in compliance with current regulations at the time of writing. 
Comments
comments