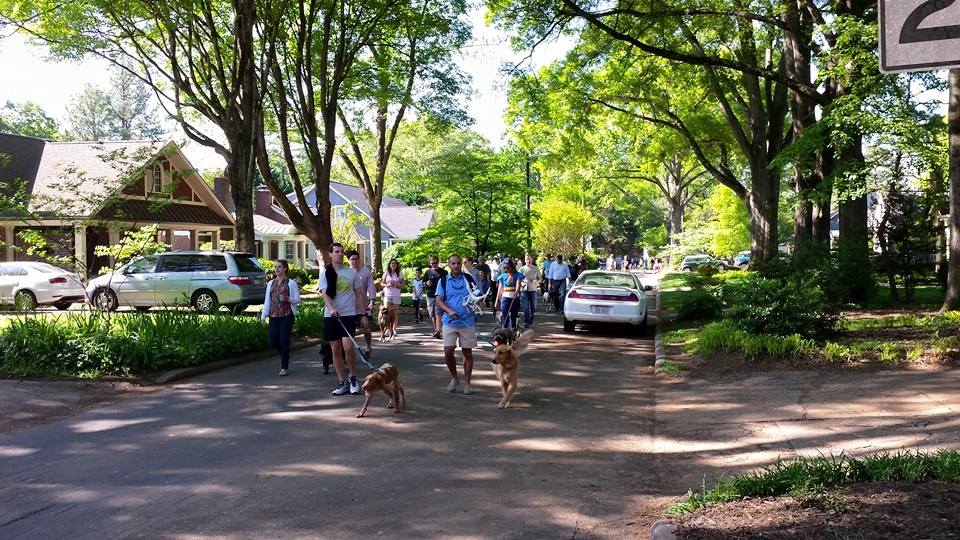 Plaza Midwood is made up of a thriving business district and a welcoming residential neighborhood. Residents are proud of its history which includes 1920's Craftsman-style architecture and street cars.
The community gathers at Midwood Park for large-scale community events like Midwood Mania and Home Tour. The park's playground, basketball courts, community garden and ball fields make it the ideal meeting spot for families.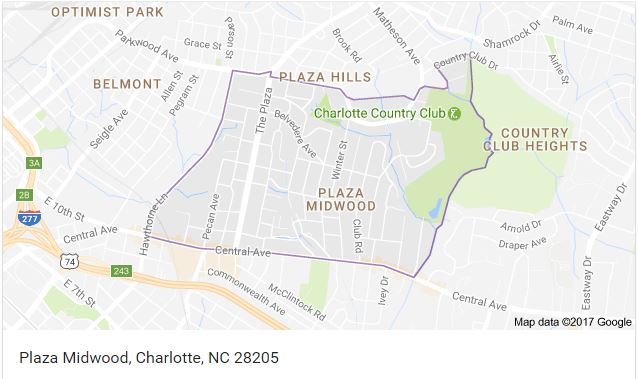 Front Porch Community
Plaza Midwood is characterized by its tree canopy, bungalow style homes and front porches. Jeff Wheeler, president of the Plaza Midwood Neighborhood Association and resident since 2007, explained that he walks in the neighborhood frequently, but sometimes doesn't get off the block because everyone is on their porch ready to talk.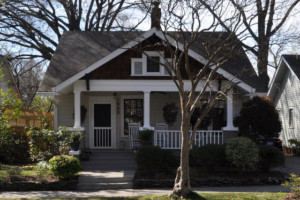 Renee Bradley has lived in Plaza Midwood since 2007. She's on the neighborhood association board. "I fell in love with the character of the homes, the trees, the walkability of the business district. What I've grown to love the most is the people. It is such a great community of people. We have block parties on our street every summer. It's always interactive and people are out and about," Bradley said.
Community Activists
The Plaza Midwood Neighborhood Association plans several events throughout the year for residents. All of them are community oriented, and many highlight a local cause or raise awareness about an issue.
Most recently, resident Stevan Talevski started the Stoll & Roll Campaign, after a near-death experience while walking his two children in a stroller. The petition urges Charlotte City Council to take proactive measures to make the Plaza Midwood neighborhood safer for pedestrians and bicyclists. Talevski said, "We received an avalanche of support from the community members. We quickly got over 1000 signatures online and in person."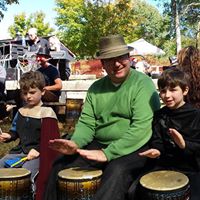 The Fall Crawl started twelve years ago to raise awareness about the canker worms that were destroying trees all over Charlotte. Not only can residents purchase tree banding materials at a discounted rate, but they can enjoy the costume parade, music, food and beer at the Festival in Midwood Park.
Each year, the neighborhood association supports Midwood Gives Back. Residents leave items on their porch to be donated to local charities.
Neighborhood Picks
When asked about their favorites in the neighborhood, the residents' list got too long. They are supportive of the locally owned shops, bars and restaurants in the area.
A resident in the neighborhood since 2008, Larken Egleston said, "If you live in Plaza Midwood, you don't have to go anywhere else." Some residents only have one car in their family because a grocery store, library, pharmacy, post office and various other shops are within walking distance.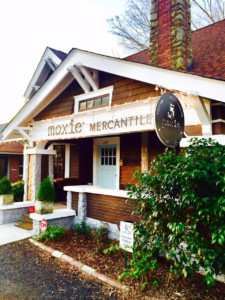 The area has everything from a dentist to a guitar shop. You can find an animal hospital, gift store, hair salon, bottle shop, more than one rooftop bar and at least three pizza places. It's also home to one of five Dairy Queens in Charlotte.
The businesses support the neighborhood with donations for festivals and events. Many business owners are also residents. Weekly activities draw people to the business section of the neighborhood: Pizza Peel offers yoga on Mondays; Common Market is the meeting place for a 15-mile bike ride, and Legion Brewing supports the Charlotte Runners on Thursdays.
And just when you think you've covered all of Plaza Midwood, resident Andrew Knoblich reminds the group about the other side of the neighborhood. Places like Hattie's Tap & Tavern, Tip Top Market and Finga Lickin' Caribbean Eatery are on The Plaza. "There's a lot of cool stuff popping up over there," Knoblich said.
Connect on social media
Instagram
Twitter
Website
Facebook
Photos: Plaza Midwood Neighborhood Association
Charlotte's neighborhoods represent the eclectic and diverse side of the Queen City. Each community has its own personality and vibe. For many, their neighborhood becomes an extended family. Residents develop strong pride and love for the people, events and local businesses. Neighborhood Stories is a new series on Charlotte Stories that will highlight the various neighborhoods in and around Charlotte.
If you are interested in having your community highlighted in Neighborhood Stories, email Vanessa Infanzon at vanessainfanzon@gmail.com. Please add "Neighborhood Stories" to the subject line.
Comments
comments