Today
the South End neighborhood is known for its craft beer, festivals, shops and restaurants. At its center is the Rail Trail, the light rail and the inter-connectedness that people who live and work there feel.
Originally South End was one of Charlotte's first industrial parks.  In an interview with WFAE about South End, Gaines Brown described the neighborhood as once "the zipper between Dilworth and Wilmore." Because of Brown's efforts and many other forward thinkers, South End is now a thriving place to live, work and visit. It is not merely a connector between two neighborhoods.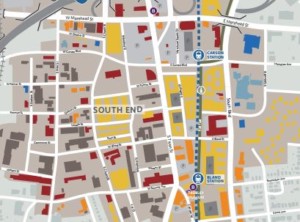 Lively Community
Kelley Brackett moved to Charlotte last July. After careful research, she chose to live in South End. "I liked the walkability, for sure. The vibe is young and creative. There's a lot more artwork in this area than there are in other neighborhoods." Brackett also works in South End at Viscosoft, across from Triple C Brewery.
Art may be found throughout the area. Whether it's a comic strip on a building, a mural on the Rail Trail or in one of the several art galleries, South End has found a way to display local artists' work.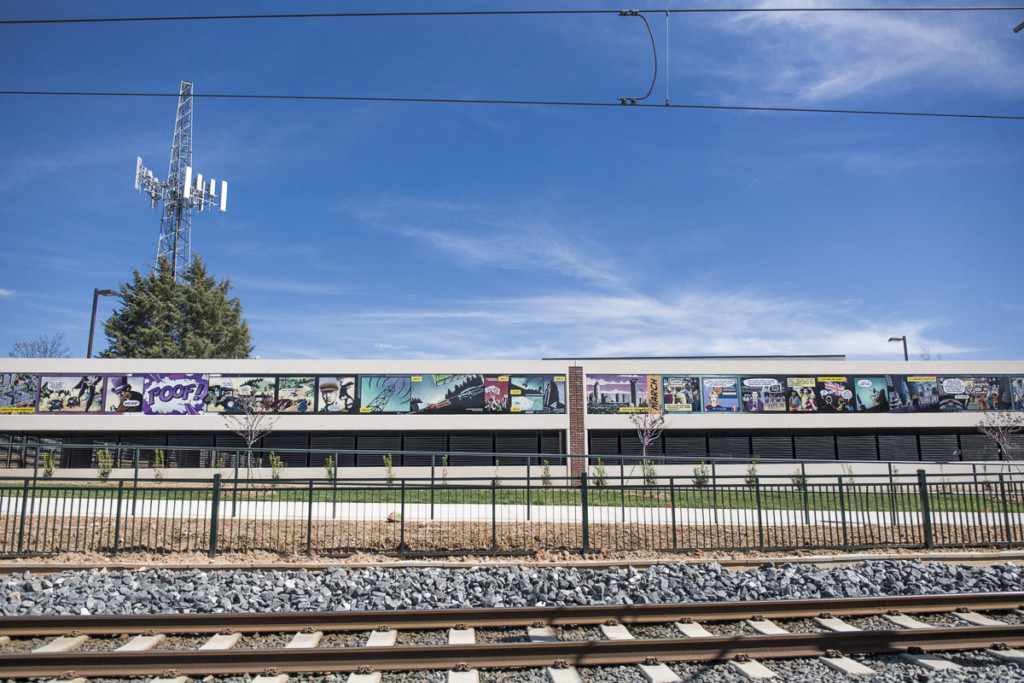 There's no shortage of activity in South End. Residents realize that the breweries are a large draw, but to them, that's not just what South End is about. Front Porch Sundays, Food Truck Fridays, Gallery Crawls and annual events like the South End Hops Festival and South End Wine Festival make it a destination spot for Charlotteans and a choice place to live.
Change is a Constant
Stories in the news about South End are often about the disappointment of an old building being torn down or a vacant lot being re-purposed for new development. At least for Bryan Geers, a resident and one of the founders of the neighborhood association, it doesn't matter to him. "Who cares?" said Geers.  "It [South End] can't not change. We have more growth and more buildings. It is still fun and funky and a little bit irreverent."
The quaint and quirky shops are what gives the neighborhood an old town vibe, said Aaron Cain, who works in South End.
According to a 2016 report by Charlotte Center City Partners, an organization that supports the growth of neighborhoods like South End, several development projects are already in-progress or are coming to the area. Residential units will increase by almost 4,500. More than 450 hotel rooms will be added, and 706,000 square feet of office space is planned.
Gary Barbeau first moved to South End 12 years ago. He said, "The neighborhood has changed drastically in that amount of time." Originally, the focus was on preserving the history and maintaining the old buildings, but he admits that has changed over the years. "It's grown tremendously, which is good, but the historic side of it is waning."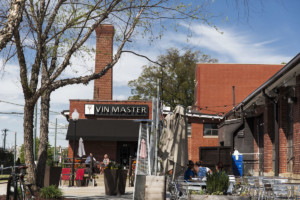 Although change is constant, the things that attracted Geers seven years ago, are still there. He can walk to the breweries, restaurants and shops or hop on the light rail, and be in uptown in ten minutes. He said, "That is a huge asset because you can work uptown and live here and have the best of both worlds."
Connecting through the Rail Trail
The community treats the Rail Trail as a park, according to South End's residents. Geers said, "It's a linear park. The Rail Trail is basically the center of the neighborhood. Everyone talks to each other on the Rail Trail. Everyone meets on the Rail Trail. Essentially everyone connects by the Rail Trail."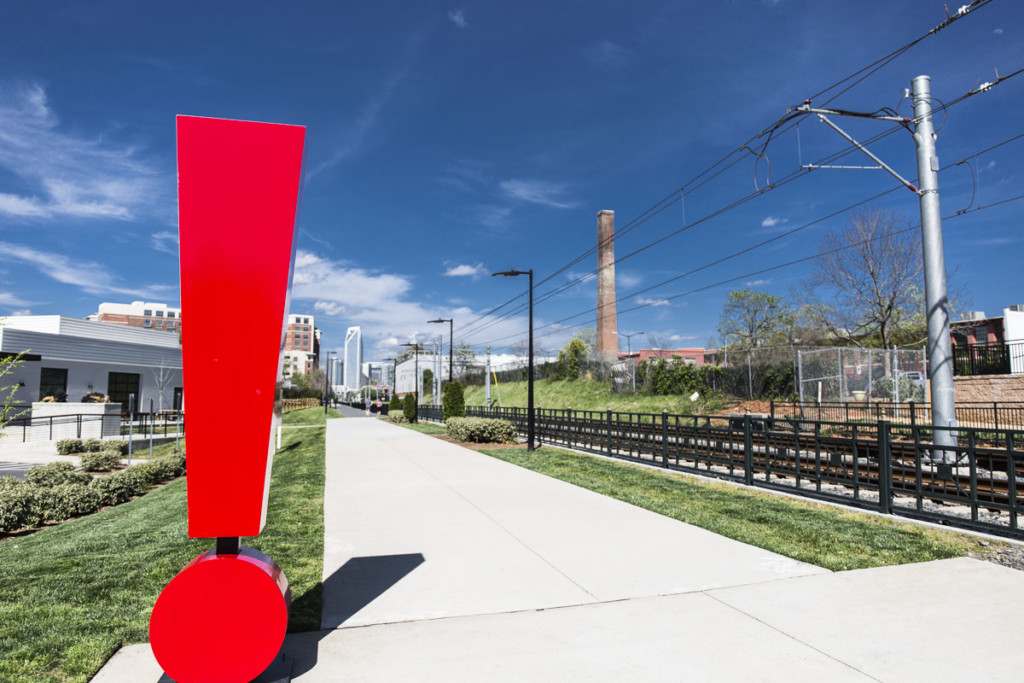 "You bring your dog, you walk, you roller blade. And it's a lot more fun because you are people watching the whole time," said Brackett.
Neighborhood Picks
Atherton Mill and Market
Clair de Lune
Craft Growler Shop
Good Bottle Co.
Hex Coffee
Magnolia Emporium
Mac's Speed Shop
Nadeau – Furniture with a Soul
O-Ku Sushi Charlotte
Owen's Bagel
Seoul Food Meat Company
Sleepy Poet
Connect on social media
Instagram
Twitter
Website
Facebook
Photos: Aaron Hall Cain, South End Hops Festival
Charlotte's neighborhoods represent the eclectic and diverse side of the Queen City. Each community has its own personality and vibe. For many, their neighborhood becomes an extended family. Residents develop strong pride and love for the people, events and local businesses. Neighborhood Stories is a new series on Charlotte Stories that will highlight the various neighborhoods in and around Charlotte.
If you are interested in having your community highlighted in Neighborhood Stories, email Vanessa Infanzon at vanessainfanzon@gmail.com. Please add "Neighborhood Stories" to the subject line.

Series
Elizabeth
South End

Comments
comments