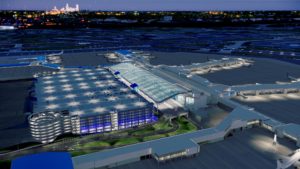 Nothing can be more stressful when you need to balance your travel plan and parking. Of course, you can forget about the latest news and focus on the details of your trip; However, taking public transportation adds more problems since you are not in control.
Today, traveling has been made easier with the presentation of Parkos, a service provider that allows you to compare parking rates at the airport, reserve your place and pay online in one minute.
This modern technology has made it easier for many travellers, whether for holidays, business trips or simply to connect to airports. It allows you to park your car in good hands and focus on your trip without stress.
About Parkos:
Parkos is the European and Australian market leader in airport parking. Parkos airport parking give their customers a transparent and affordable way to park near almost all airports in the USA. A group of Dutch travel bloggers introduced Parkos because they noticed theproblem after reading comments from different people about the lack of airport parking and also because of the high price of airport parking. This is why to meet mall the needs and requirements of the people they introduced the Parkos. Now Parkos has been operating for 5 years in different countries and offers the best and cheapest parking services at the airport.
Parkos airport parking services:
Along with parking options, there are also other services such as valet or bus service or covered parking. The big difference between valet parking and traditional parking is that, in the first case, you deliver the vehicle to a valet service used to save time.
Reservations via a search engine where certain filters are used, a list of suppliers is provided to select the preferred car park, according to the user's preferences after having been able to read more information about the car park itself.
Regarding the time in advance of reservations, the minimum recommended period in high season is at least three days, although if this is not possible (not to know the details of flights, for example many Parkos providers accept reservations up to three hours before departure.
Effortless parking service:
When you use the Parkosairport parking service, there are no parking complications, as the process is very fast from arrival to connection with your airport service providers, a simplified payment process and, in general, makes your interesting parking experience.
Your parking experience is enhanced by the company's website, which gives you more control to compare prices and choose according to your preferences. Whether you're flying to Miami Airport or Orlando Airport, Parkos makes it easy by comparing prices for an hourly rate, a daily rate, and an extended period of time.
AirportspossessParkos service:
Parkosairport parking service provide affordableand reliableparking facilities nearClinton National Airport (LIT), Dallas Fort Worth International Airport, Dallas Love Field Airport, Detroit Metropolitan Wayne County Airport, Fort Lauderdale International Airport, Jacksonville Airport, JFK International Airport, Miami International Airport, Nashville International Airport, Newark Liberty International Airport, Orlando International Airport, Philadelphia International Airport, Seattle-Tacoma International Airport 
How does it work?
Parkosairport service comes with a simple interface and you can easily book parking at the airport. It works similarly to other airport parking services. First, you need to go to the website and select the city; After that, you need to select the date and time of the airport parking. There is no additional charge for cancelling the airport reservation. It is a reliable and inexpensive airport parking service.
Parkos prices:
Meanwhile, Parkos points out that the cheapest prices are offered, which equates to saving 50% of the money instead of leaving the car in the official airport parking lot where scenes of broken down cars or other problems have already been seen.
However, in Parkos, this reduction in costs is possible by having several parking spaces around the world. For its part, modifications and cancellations are free. This means that Parkos offers you low cost parking at Melbourne Airport safely.
Parkos payment method:
All payments made via Parkos are managed via a secure connection with a signed SSL certificate. There is also the possibility of paying via PayPal, the most direct connection to your personal online banking program.
Conclusion:
As technology improves and improves, Parkos has simplified the airport parking process. The process is very simple and obvious for beginners. It is wise to spend more time researching the available parking before so as not to interfere with your flight.
Comments
comments